MT Push at Clivedon National Trust, Berks UK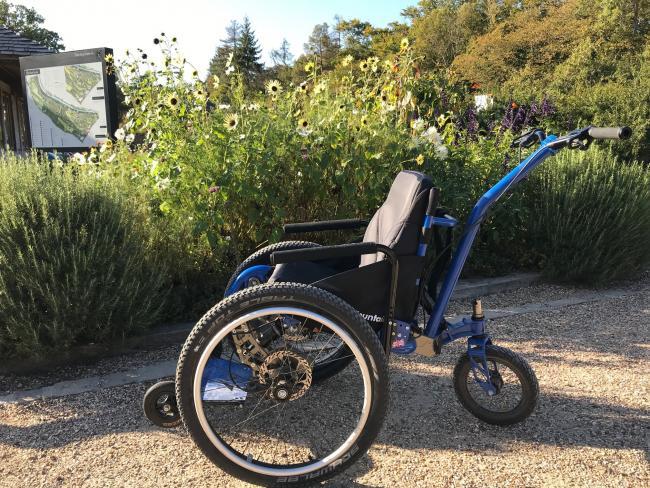 Cliveden National Trust located in Maidenhead, Berkshire in the UK took delivery of their MT Push all terrain attendant wheelchair earlier this year (2019). They were keen to promote inclusive access to their stunning grounds and gardens at Cliveden and the MT Push was the perfect solution to provide safe and comfortable access to those less mobile. The Mountain Trike products are already in use at many National Trust sites around the UK.
The MT Push has proved to be very popular with visitors to Cliveden and they have received some lovely feedback.
Here are what some visitors have had to say...

"Your 3 wheel all terrain wheelchair is absolutely brilliant. I wish you had them at all your venues. My daughter has had so much fun today." – September 2019.
"Fantastic all terrain trike – we did go on several terrains!!" – August 2019.
"Excellent bit of kit and really easy to get around on the various terrains" July 2019.
"This wheelchair is amazing! Thank you" July 2019.
Visitors to Clivedon National Trust who need wheelchair assistance can use the MT Push free of charge.
Due to the popularity Clivedon National Trust have placed an order for a second MT Push.
More detail in the news story in mobility press , here.