Audrey Pritchard, UK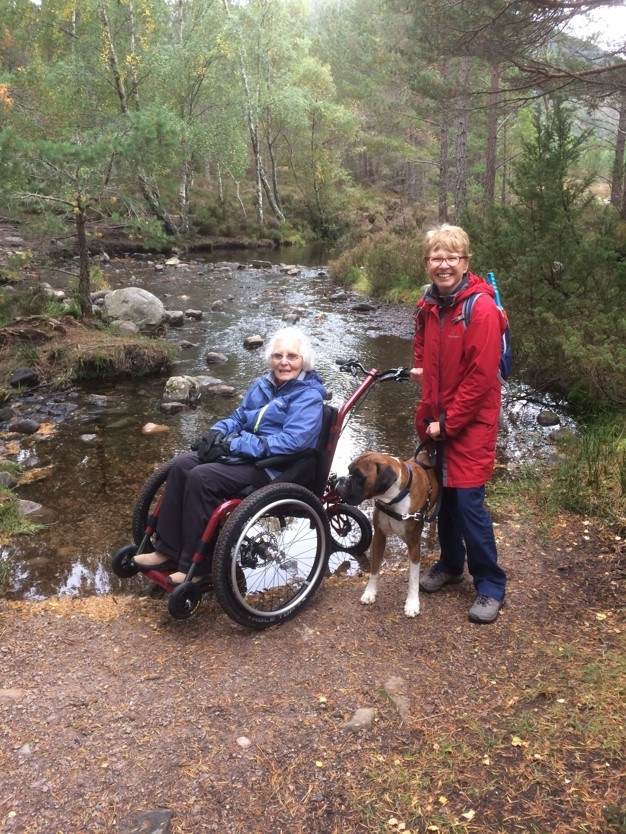 Audrey loves the outdoors and getting out and about on walks with her dog and family. Audrey has limited mobility so the Mountain Trike was the perfect solution to enable her to continue enjoying the outdoors.
Audrey and her family enjoyed a lovely holiday in Scotland and her Mountain Trike made it possible for Audrey to be included in all their dog walks and activities. In fact, they said that the holiday would have been impossible without her Mountain Trike.
Audrey can also push the Mountain Trike, using it for support, to get a little exercise in between sitting in the chair.