Tim Mabon, UK eTrike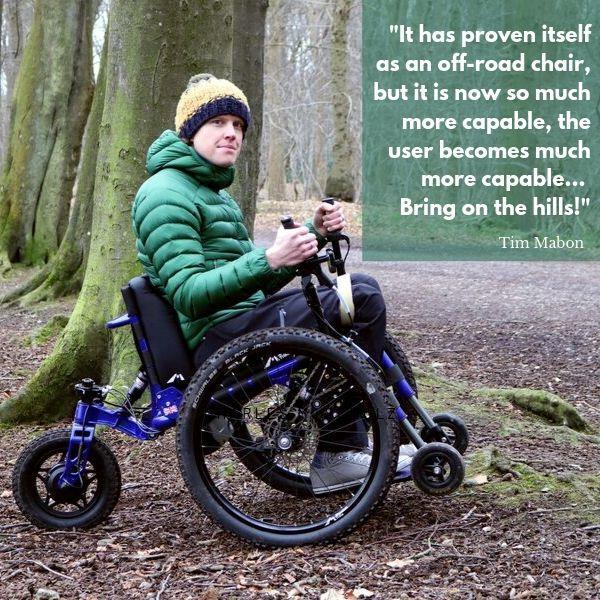 The addition of the motor takes the Mountain Trike to the next level. I've gotta tell you how impressed with the eTrike I am - had such fun test riding it.
It has proven itself as an off-road chair, but it is now so much more capable, the user becomes much more capable.
I want to be the first customer - bring on the hills!