Rita Mattock, UK, eTrike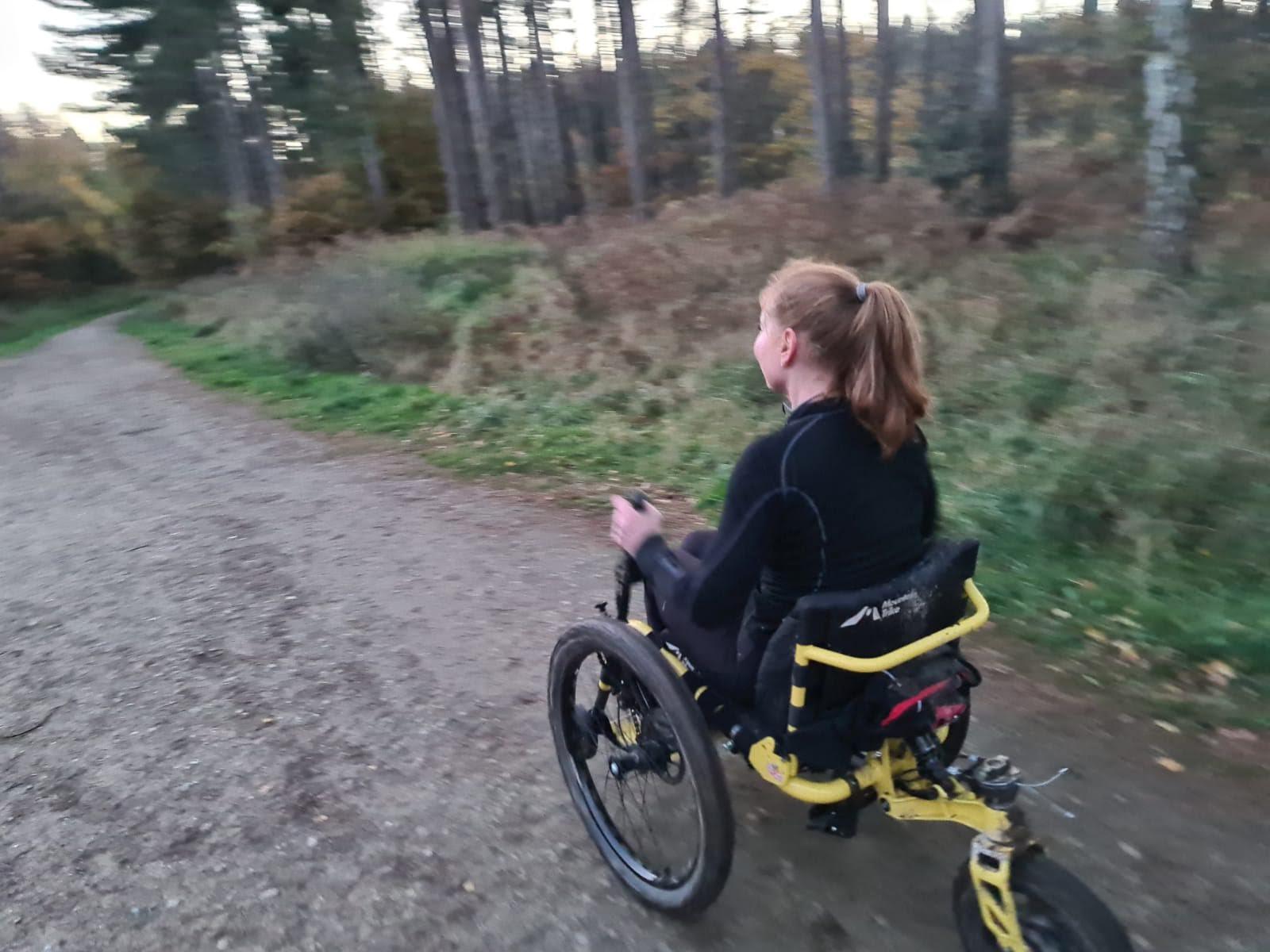 The Mountain Trike has genuinely changed my life! I have always been active, and this remarkable bit of kit has enabled me to get back to some of the things I used to love.
I was partially paralysed in 2002, and I have managed on crutches for a long while, but with my mobility declining, this makes keeping fit so much easier and a lot more fun.
I received my e-Trike approximately a year ago, and I'm glad I have the back up if necessary, but as I regularly use my Trike for exercise, I aim not to use the battery if possible.
The countryside is good for the soul, I'm out enjoying nature and having a proper cardio workout at the same time. I'm losing weight, building up my strength again, and depending how accurate a Fitbit is, my sessions are pretty successful.
Having sadly lost loved ones recently, my Trike has been invaluable, it helps me deal with the grief, making me feel so much better, physically and mentally. Independence is incredibly important, and the sense of freedom you achieve from negotiating different terrains is amazing.
I honestly can't express all the benefits, especially in these difficult times, it gives me focus, helps emotionally, and makes me push and challenge myself every day.
A massive thank you to Mountain Trike, it is appreciated in so many ways!