Richard Robertson, Czech Republic, Mountain Trike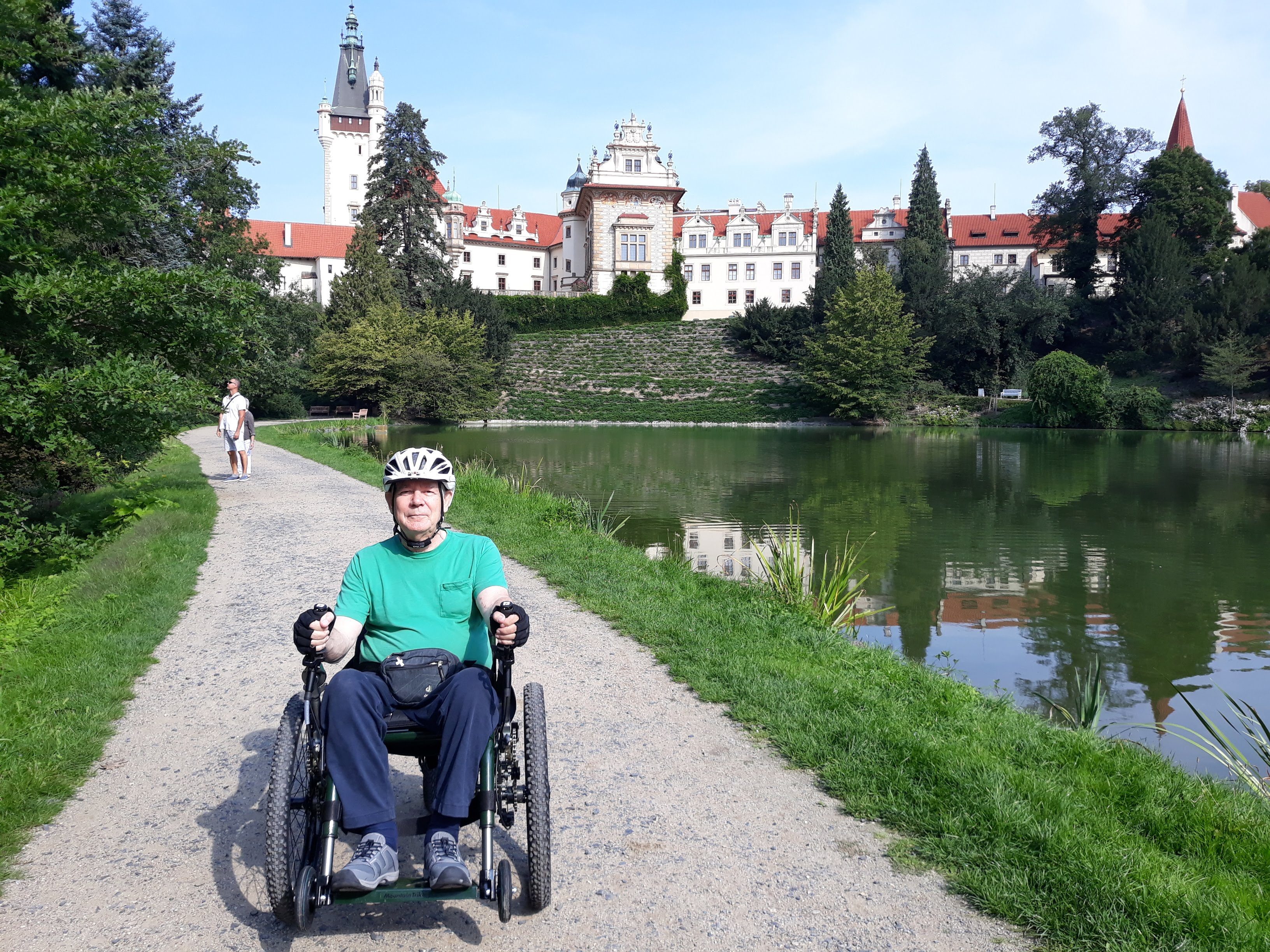 Should you ever get to Prague, this place is well worth a visit, especially at rhododendron time.

Průhonický Park, which is on the south-eastern edge of Prague. It has the chateau, below which is the lake full of huge carp-type fish and then extensive dendrological gardens.
The path from chateau to lake is steep down (and up going back); the surface of the path round the lake is good, but further into the park the surface deteriorates and the gradients become steep. However, thanks to my Mountain Trike I managed it all without assistance! Great! (The last time I went, I only had my day chair and had to be pushed most of the way round.)