Moritz, Germany Mountain Trike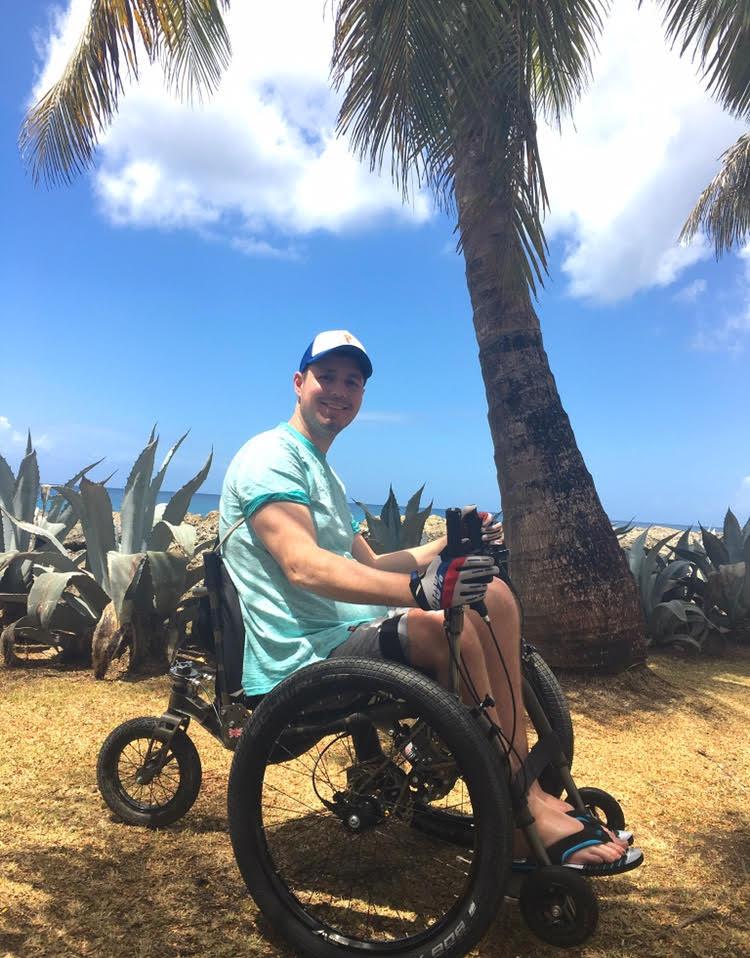 Moritz was the first customer of our German distributor, Rudi Moos. We recently caught up with Moritz when he came to see us at Rehacare Exhibition in Germany.
Moritz told us that he absolutely LOVES his Mountain Trike and has been all over the world with it.
He has made a few personal modifications to his Trike and he uses it every day and that it's the best thing he has acquired since his motor cycle accident.
He uses his Trike for various challenges and has taken it on holiday to several countries enabling him to experience the enjoyment a new country offers - and even access to the beaches and un-even terrain.
The pictures say it all...