Jens Koller, Germany, Mountain Trike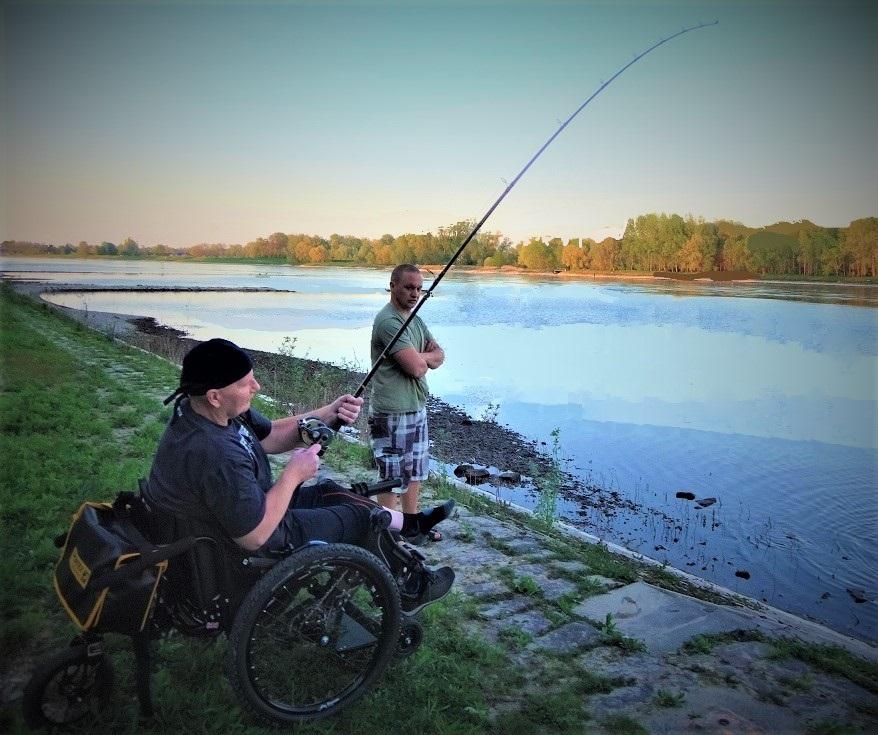 Freedom!!!
My name is Jens, living in the South-West of Germany, near the river "Rhein". I am a master technician in gardening and landscaping, a tree worker, and a professional fishing guide. My work meant I was outside mostly 7 days a week. In the year 2015 I had an accident while working. Since then, life changed, and a horrible illness chapter started! Four operations and many weeks in different hospitals later, it got confirmed that I would not be able to walk, to drive a car or anything else! What a future-vision! I felt and feel like a tiger in his cage!
We tried a "German kind of outdoor-wheelchair". I had to recognise, that their understanding of outdoor is still a different kind as mine! We searched the internet: After a few minutes, we found the Mountain Trike. "That is it!" I screamed out! In December 2017 we visited 'Moos' near the small town Merzig in the West part of Germany. I tried the Mountain Trike for some hours, and I had small tears in my eyes!
Since Easter this year, I have my own Mountain Trike. And the feeling of freedom is coming every time while sitting in the Mountain Trike. The first time at the river Rhein was amazing: nothing can stop me now!
Thanks guys for this great invention!!!