Beccy Davies, UK, MT Push for her son Archie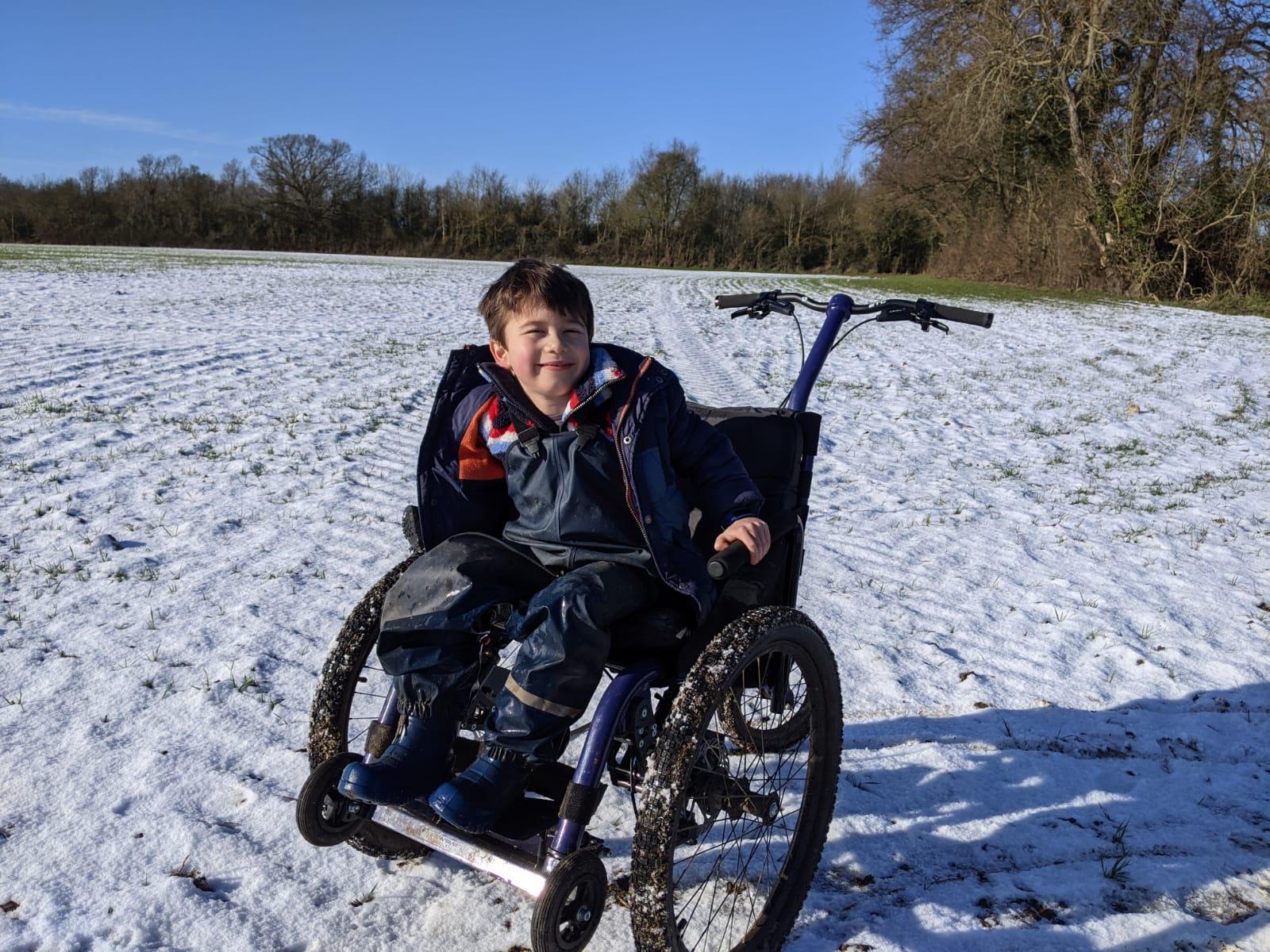 We are so loving Archie's MT Push and have used it pretty much daily since it arrived. We find it so easy to push - up hills, through sludgy mud, across streams and this weekend over snowy fields!
Our son is also a very happy passenger and our other son has even managed to work out how to perch on the back bar to hitch a ride.
Thank you - our daily dog walks are definitely that much easier with our new wheels!