Alex Rioda, Jersey, eTrike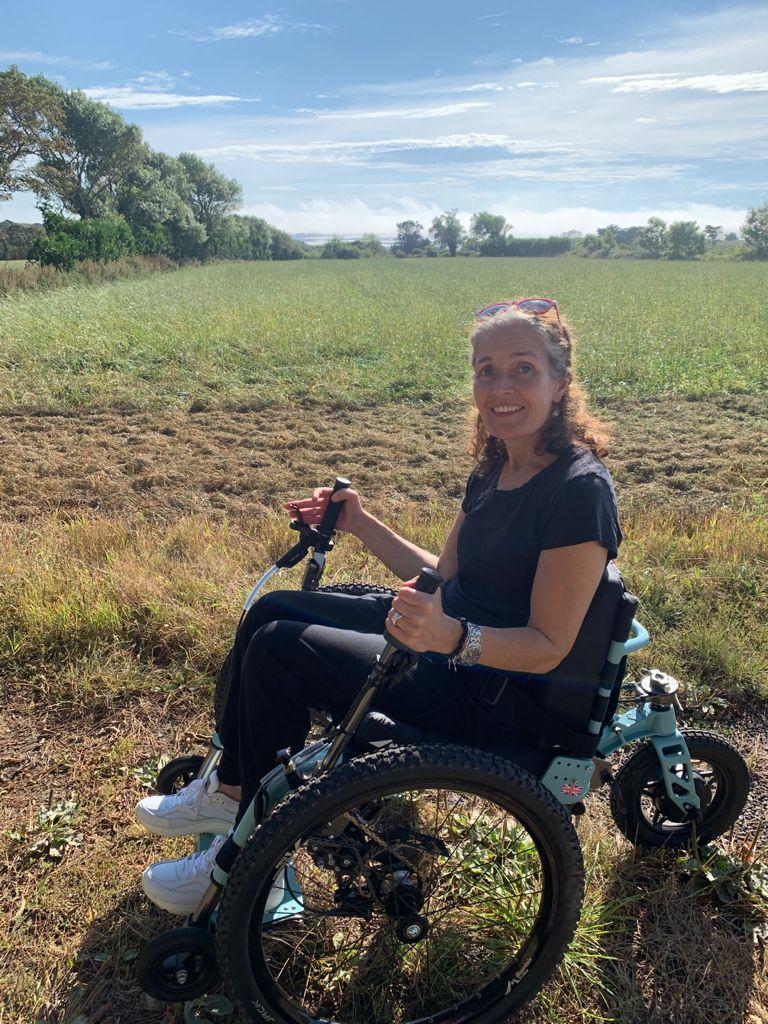 I can not thank you all enough for my Mountain Trike, I am set free!
I was always an outside human - walking our dogs, encouraging our then young children to enjoy Jersey's beautiful beaches.
I was diagnosed with multiple sclerosis in 2010 and although trying to make the most of life I felt confined to our home and led a pretty sedentary life.
No more!!! I haven't stopped smiling since taking delivery of my Mountain Trike! I honestly feel liberated and very excited as to how my life is changing. Yesterday I went for an hour and half walk with my family and our dog until we reached the view of one of our bays here in Jersey. I am full of joy and gratitude that I can reconnect with the outside world. It was the best 50th birthday present EVER!
This Christmas Day I will be joining all my family for a walk after lunch instead of staying behind and clearing up! Hallelujah.
I could waffle on and on but please know you have literally changed not only my life but all my family's too.