Tara Stewart, Yorkshire, UK, Mountain Trike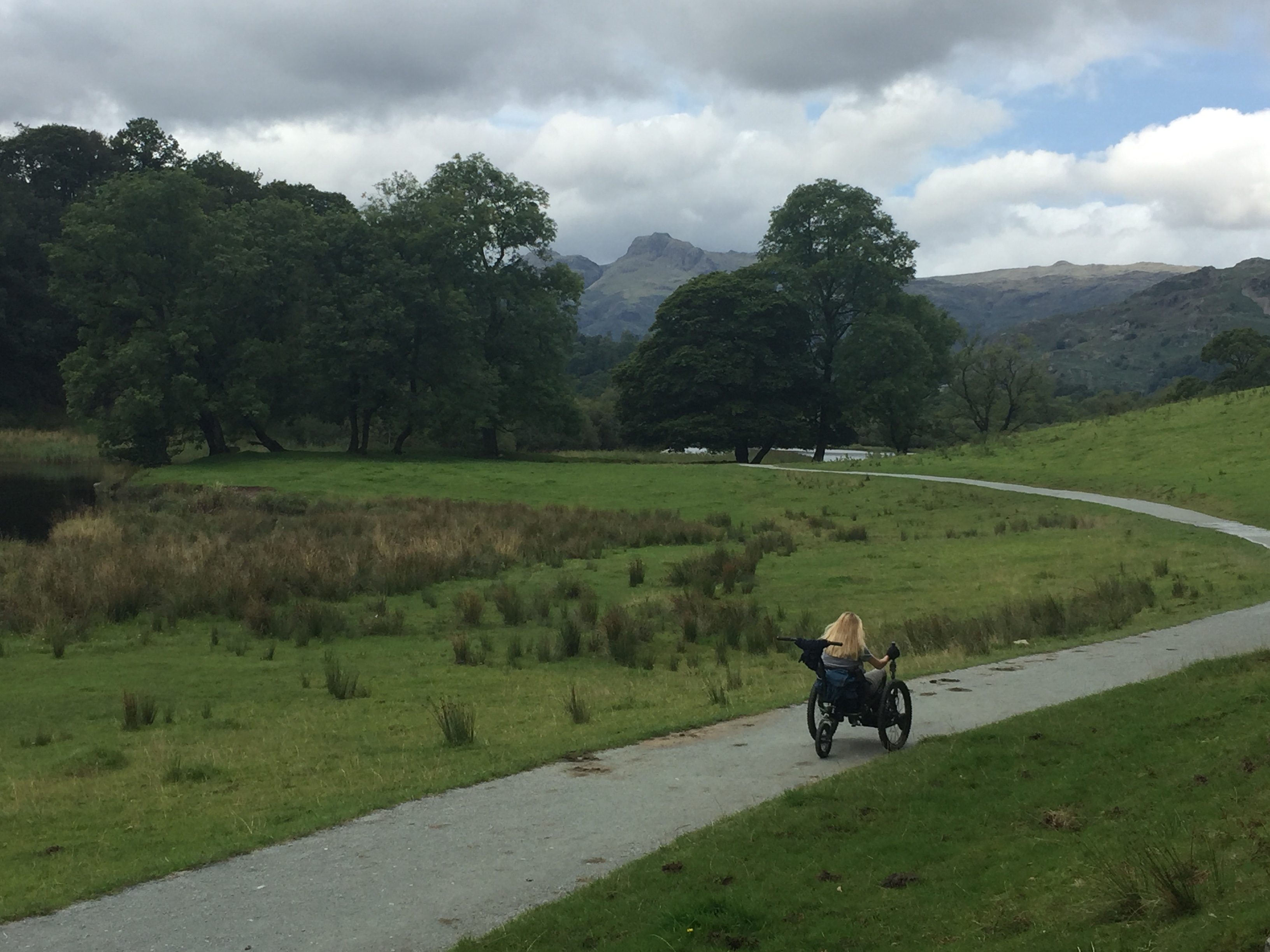 Tara purchased her Mountain Trike 3 years ago in 2014 - at first she did find it hard work, but as you'll read she wouldn't be without it for the freedom she has to get outside and get some exercise...
---
"I first saw the trike whilst rehabbing in hospital from breaking my neck. I immediately thought that it looked great fun and was a cool design but, more importantly, was exactly what I needed to get out and about in the countryside where I live. I had a few doubts that I would be able to use it as I really only have one functional hand but the guys at Mountain Trike fitted the brake to my good hand side and I duly took delivery just after Christmas. My first ride was tough - I had to work hard, as a tetra, to build up the strength required to push the trike but now I can do four or five miles in it, up and down hills! The Trike is robust and quite heavy, so uphill is a slog for me but I count that as good fitness training - although, when the guys work out how to do gears on it, I'll definitely be signing up!

The biggest thing for me though is just being able to get outside. As a paralysed person so much of your life is spent stuck indoors, even when you go to the gym so the Trike keeps me sane by allowing me some fresh air. It's been all over with me - to horse trials, a Race for Life and many walks with the dog - I've taken it on holiday and recently made its maiden voyage to the Lake District.
It keeps me sane and exercised - I count it as one of the best equipment purchases I have made and try and get out in it at least three times a week."