Sophie Moscoso, Long Island, California, USA: MT Push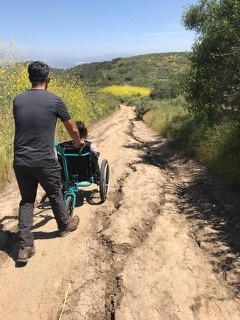 We are absolutely thrilled with the new MT Push, and have been taking Anais out as much as we can.
We can't tell you how much this has changed our family!
We can now all enjoy going out on trails and it makes us very, very happy. We're not shy about the trails we're taking it on.
And Anais loves it all!