Scott Johnston, Scotland, eTrike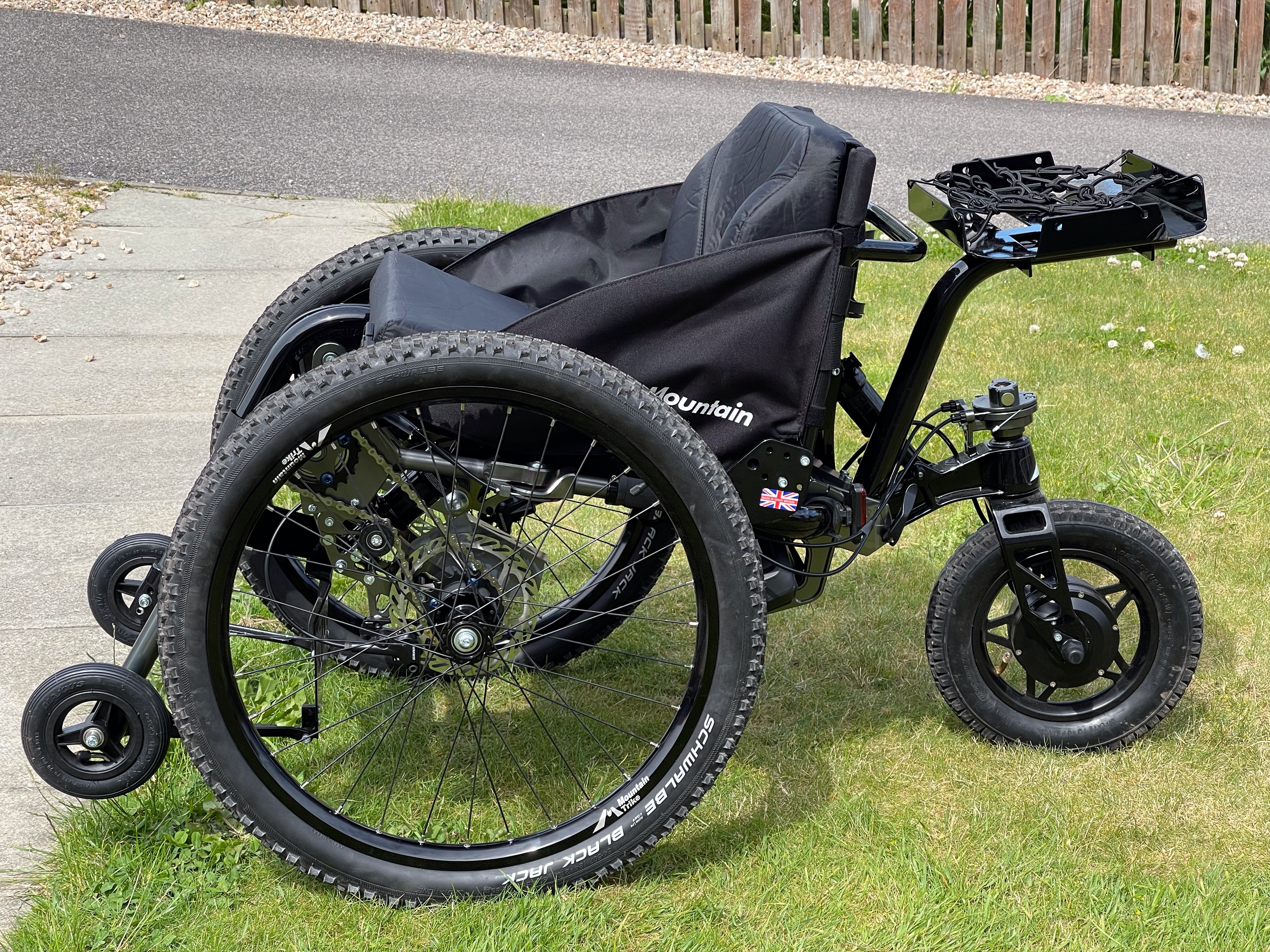 I love my 'black beauty' as it has given me the freedoms that MS has taken away from me and allowed me to get out to locations that I love so much.
I have been using it as my outside mode of transport. I live in the north east of Scotland so I've been out to several Forests, several parks and have plans to do so much with my trike.

I have MS and it really affects my strength therefore I have also purchased a spare battery so that I can extend my day trips a bit further as I tend to use more of the electric aspect rather than the manual.
I have several trips planned, I am planning to go to Edinburgh zoo, Edinburgh Castle, the beach and we are planning to travel along the coast of Loch Lomond and even up Ben Nevis.
I have also purchased a go pro and some mounts to attach it to my Trike so I can film my trips and excursions. I am learning to create some exciting videos along the way.

The eTrike is an amazing and fantastic piece of engineering and it is a conversation starter whenever I come across people out and about.

I love my accessory tray as I can put my backpack on there as well as a picnic basket.

I am planning to go out on some horse riding hacks with my wife and we can stop and have lunch midway round. I am currently trying to purchase the adapter to connect my auto chair hoist to the trike to allow me to get it in the back of my van but also looking at a double horsebox one side for my wife's horse and one side for my trike.
So many exciting times ahead and I genuinely cannot wait. Things you can do and places you can go to are Only limited by your imagination!