Ryan Holford, UK, National Trust employee, test rides the eTrike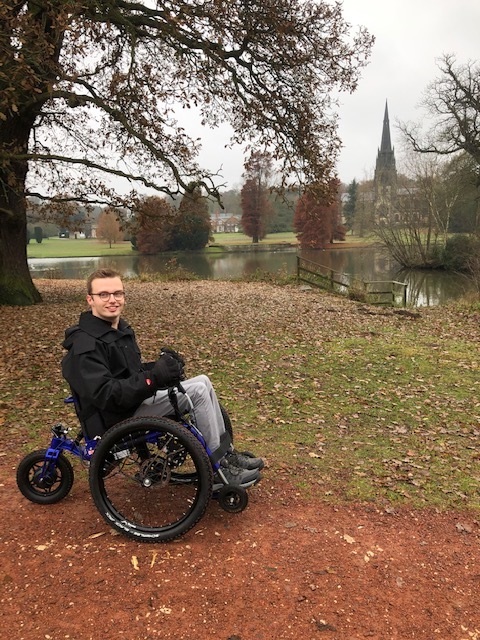 "The most fun I've had in an afternoon - I've been able to reach and see places I've never been to before".
Ryan is an employee at Clumber Park National Trust and has the condition Cerebral Palsy which limits his movement. When we demoed our all terrain wheelchair products at Clumber Park, Ryan was keen to test ride the eTrike - the electric power assist all terrain wheelchair and he wasn't disappointed.
After an hour of riding around the lake, Ryan came back beaming and full of praise - he was amazed how easy it was to use and to have the freedom to explore places he has previously been unable to access. Definitely, a thumbs up from Ryan.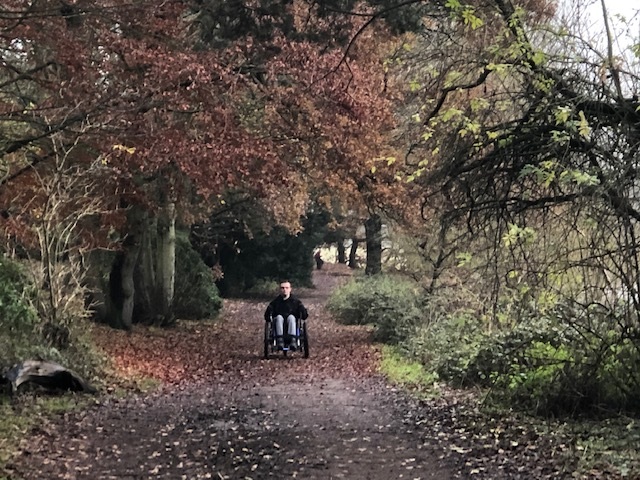 Clumber Park National Trust in Nottinghamshire are hoping to become a centre of excellence - providing mobility equipment for visitor use - such as off-road wheelchairs / hoists, accessible routes and changing room facilities.
They are reviewing the suitability of the Mountain Trike and MT Push for their outdoor space - just the 3,800 acres!