Penny Hudson, UK, MT Push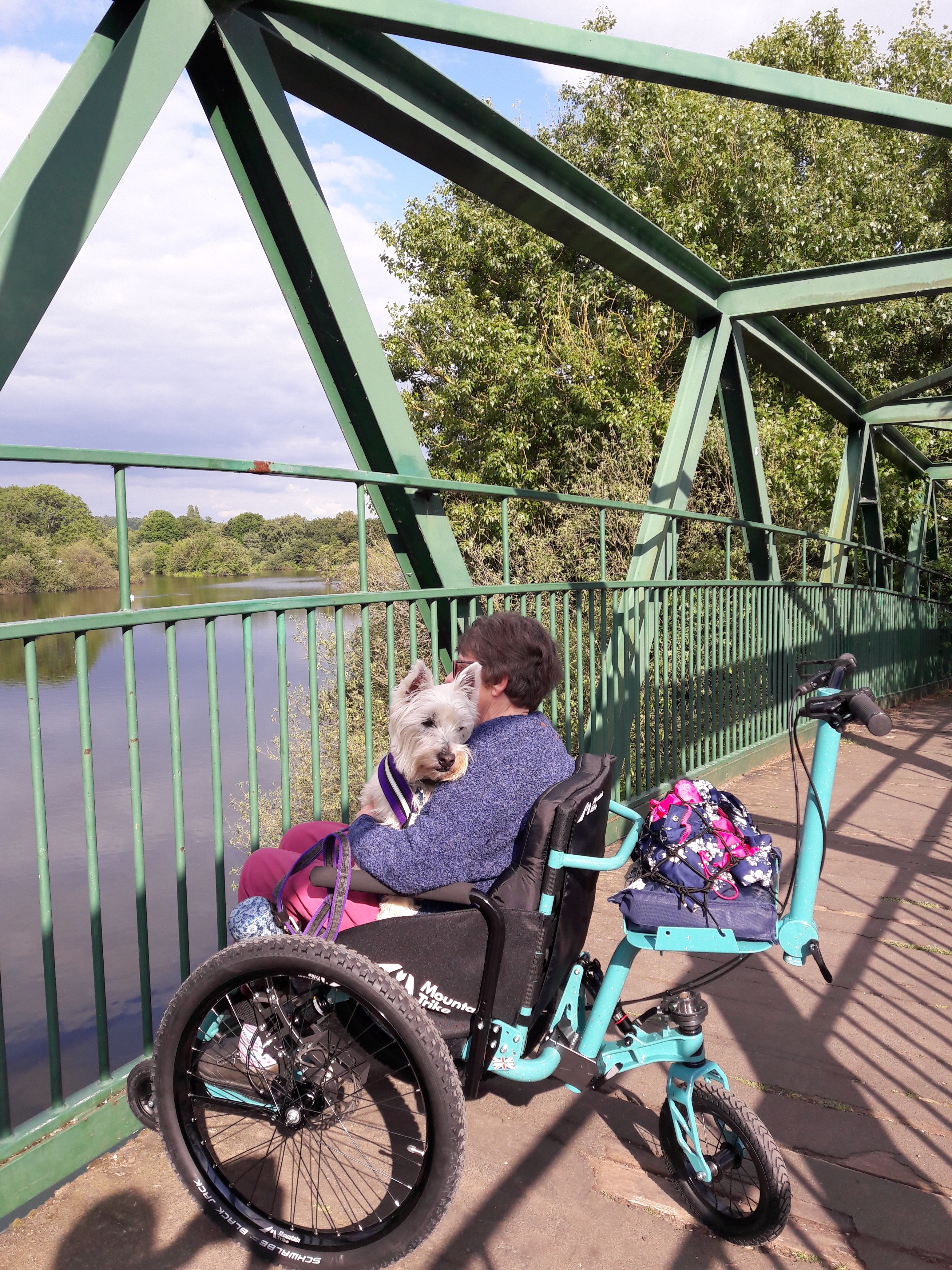 The Mountain-Trike Push is a joy to use - even as a learner driver. We haven't gone up mountains yet, but that was never really our intention. The ability to quickly load up the MT Push and head off to the local nature reserve of an evening or being able to take Mum around and about on our regular dog walks has made life so much easier, not only does Mum get out into the fresh air more (yes we've already bought a wheelchair waterproof and fleece lined waterproof leg cover ready for the autumn/winter) but I don't end up with my back playing up afterwards.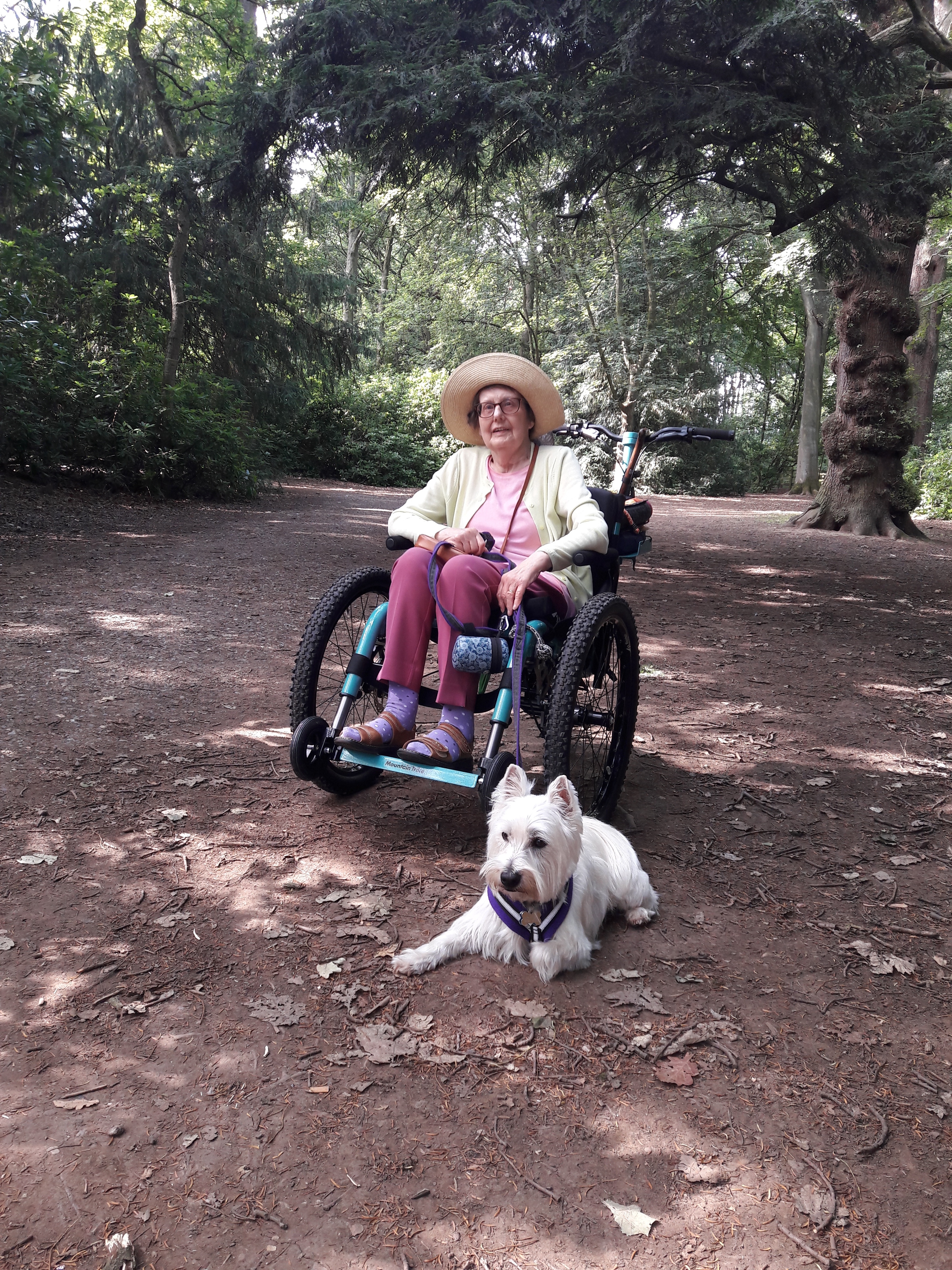 So far, we've had a birthday lunch at the Garden Centre (discovered that the MT Push will fit in Edinburgh Wool Mill!), evening strolls round the local nature reserve, went to a local Steam Fair (haven't been to one for years as it would have been impossible with a normal wheelchair).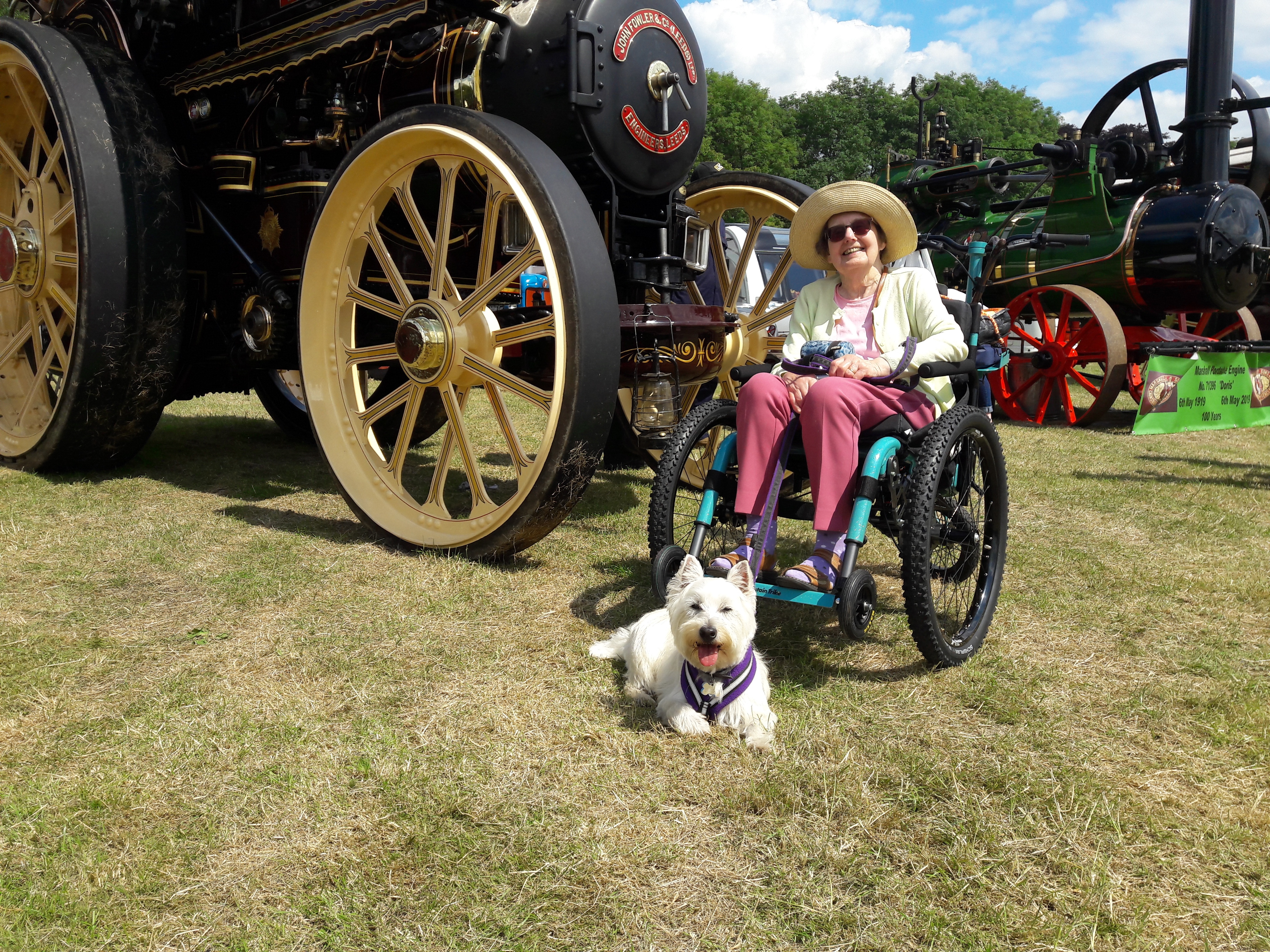 And the latest was a longish hike (for us!) in the drizzle to a cafe for lunch and back. I've encouraged Mum to start a list of places to visit and we'll slowly work our way through them and I can't wait to try the MT Push out when I take Mum on holiday to Cromer, we'll actually be able to leave the car behind and walk into town!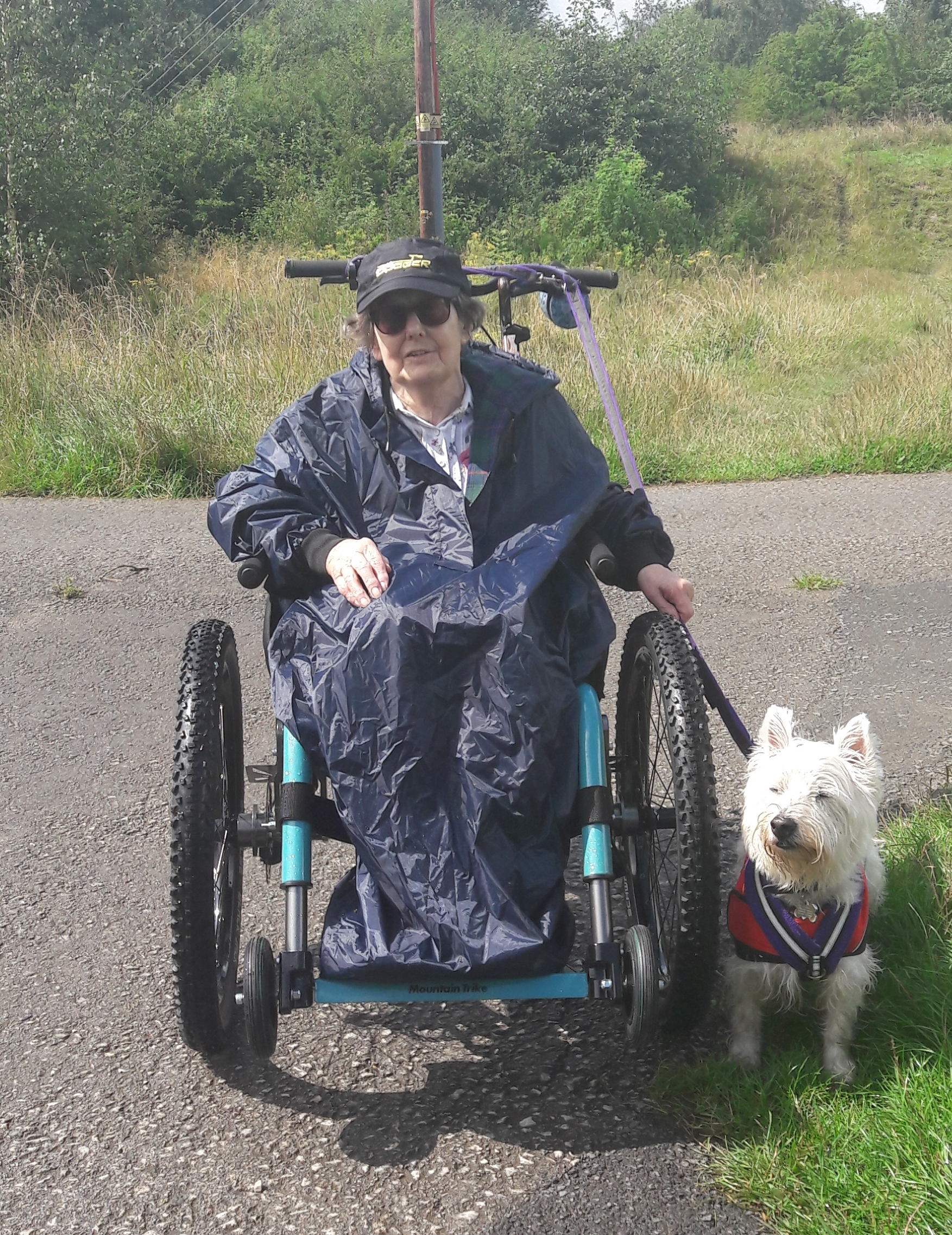 Could I again thank Seb for looking after us when we collected Mum's MT Push - it made her 85th birthday all the more special!