Nicola Trett, UK, eKit fitted to Mountain Trike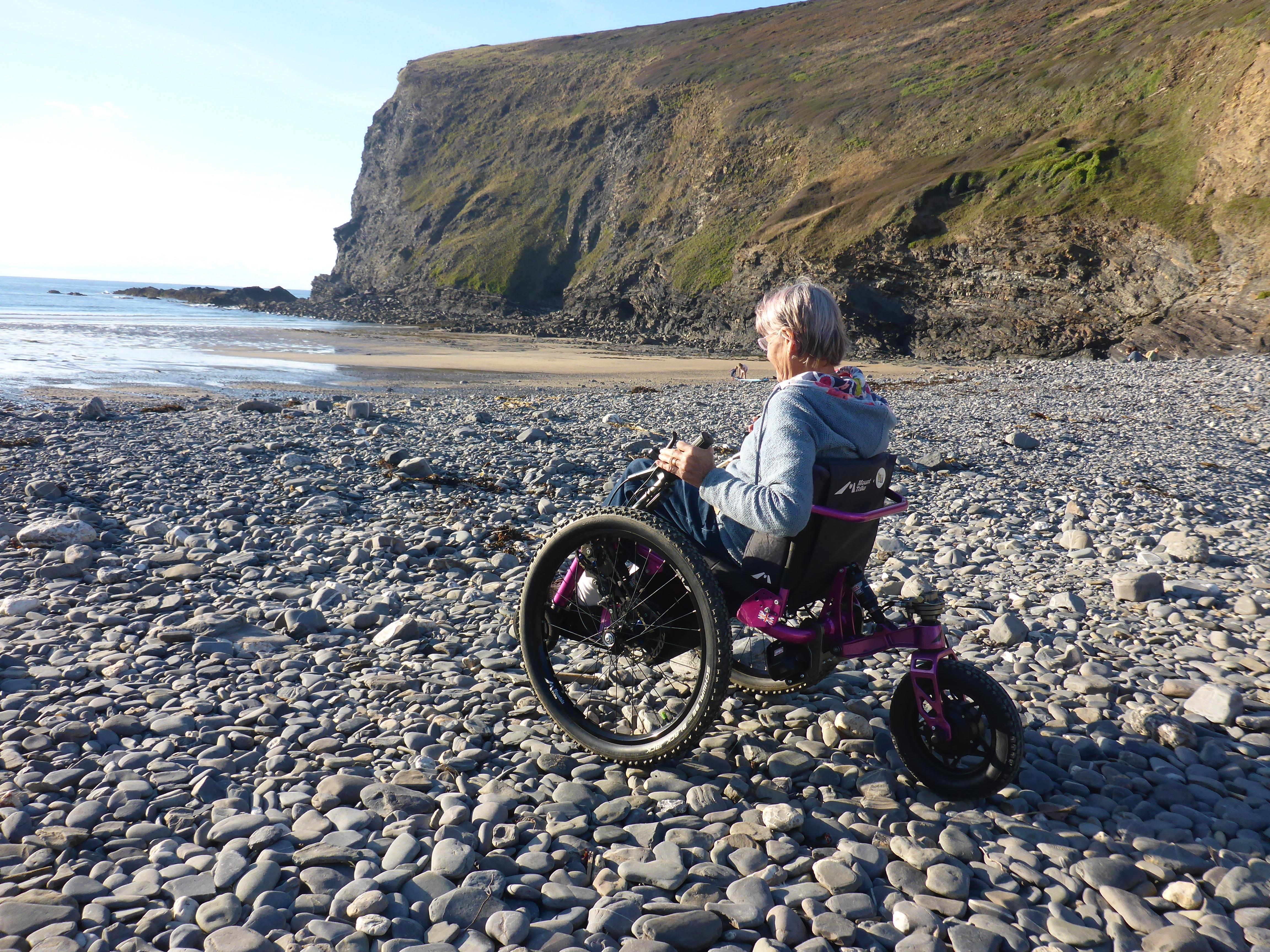 Nicola took delivery of her Mountain Trike all terrain wheelchair back in 2016 and has had many Mountain Trike adventures - her and her husband love to camp and generally enjoy the outdoors.
When Nicola heard about the eTrike and eKit and how it could provide electric power assist when required she thought it would be the perfect solution to continue to explore the outdoors independently.
It wasn't long before she placed her order and the eKit was fitted to her Mountain Trike. Nicola and her husband returned from back from their camping holiday from Cornwall full of praise...
"We were in a fairly remote spot in Cornwall and the camping field was the perfect place to try out the eTrike with plenty of open space to build my confidence and test the various power settings - wet grass, sand, loose stones, the beach all presented no problems. Just a few teething problems on my part co-ordinating the steering and throttle!
We had lots of interest while we were out and about exploring Cornwall - a really enjoyable camping trip to Lower Pennycrocker and making it to the beach at Crackington Haven and the Harbour at Bude - perfect!"