Nalani, USA, Mountain Trike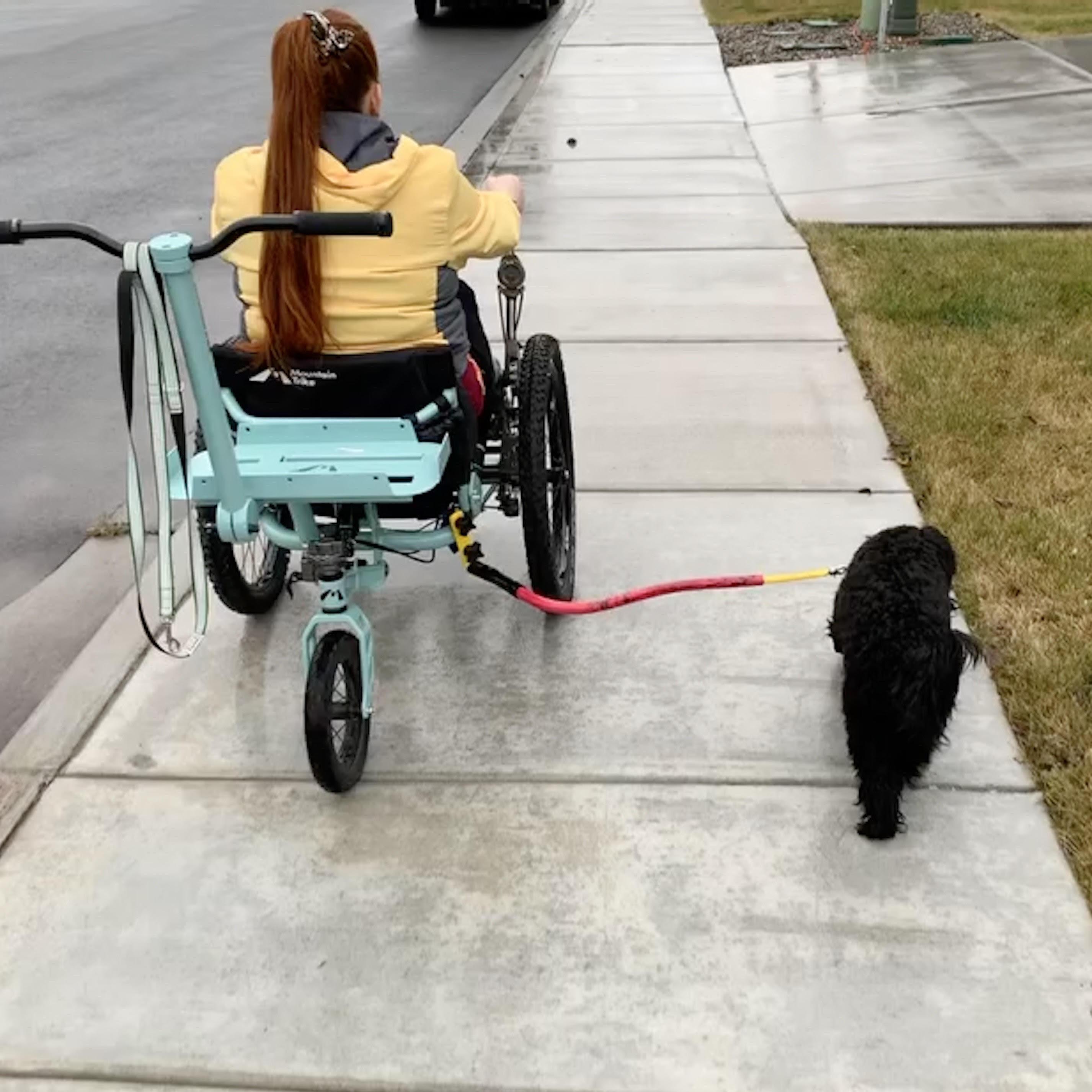 "I love my Mountain Trike it's working out really well - the independence it has given me is brilliant - I can take my dogs for walks without needing help from my kids.

Nalani has had her Mountain Trike since 2018. Her and her family were visiting the UK and collected her Trike while on their trip to the UK.
"We had such had an amazing trip to the UK - we hope to be back soon and we really could not have done all we did without the Mountain Trike."

Below are some lovely photographs of Nalani out and about. We love her dog lead attachment - it's called "bike tow leash" designed by a man in Florida whose wife has a Mountain Trike!