Matthew King, UK, Mountain Trike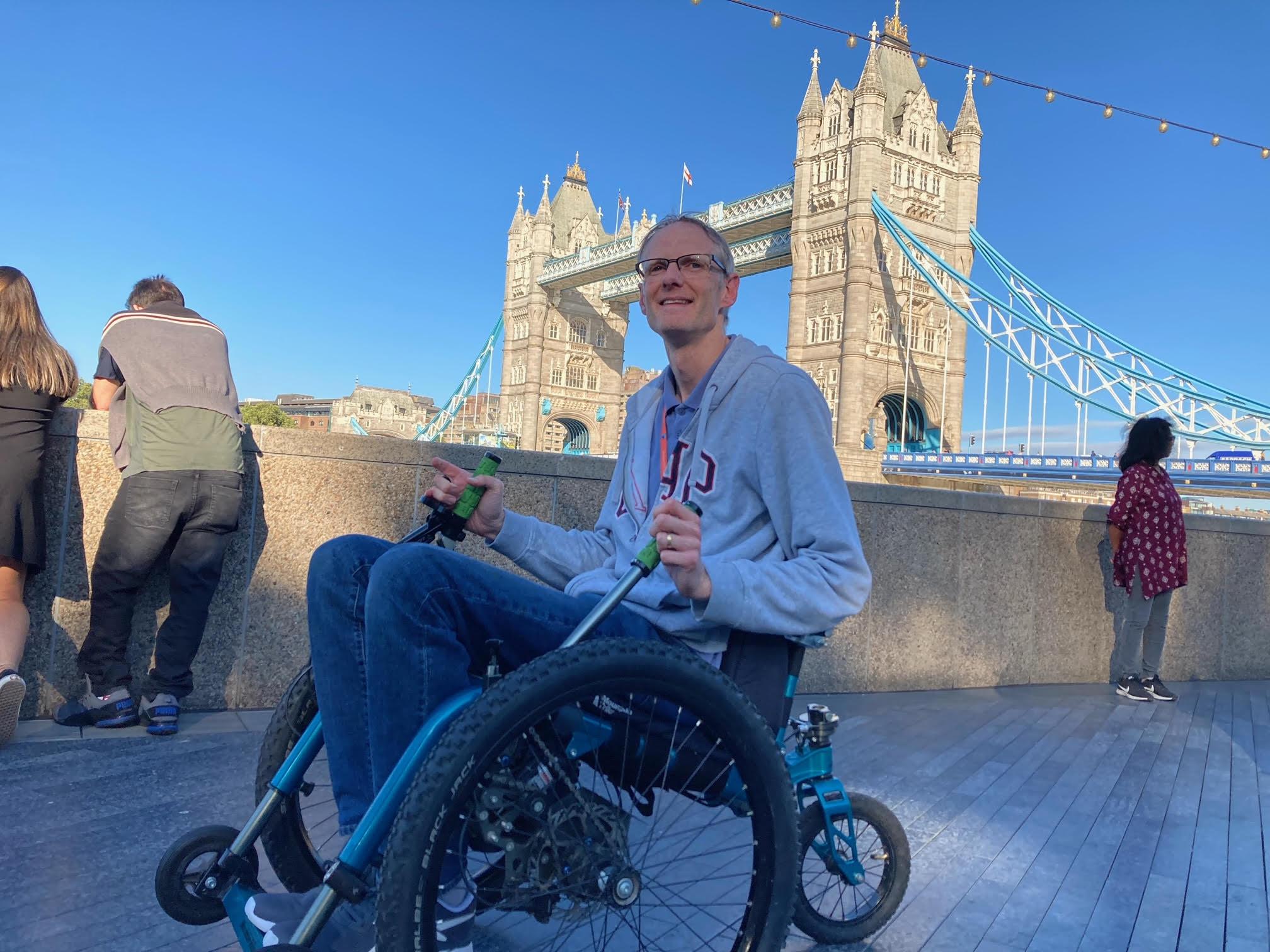 Thank you for building the Mountain Trike and as always top marks on your customer service. The Mountain Trike has helped me fulfil my London Marathon dream.
From about the age of 19 I really wanted to do the London marathon but it took me 5 years to get a place and by that time my MS had stopped me running. Although not diagnosed at the time I was no longer able to run and postponed my place by a year and then had to give it up.
I guess that dream went on the back burner until I got my Mountain Trike and I was a lot more mobile again. Although it has taken me a while I took the opportunity to use the 20km London MS walk to complete my dream. I decided to add an extra 22.2km onto the walk. A combination of parking about 5km from the start/finish and using the local area around London Bridge to finish the remaining distance. Although it was no marathon pace and I stopped for lunch I reached my end goal of doing 26.2 miles using my own power. I was so happy to achieve this thanks to my Mountain Trike.