Marie, eTrike, UK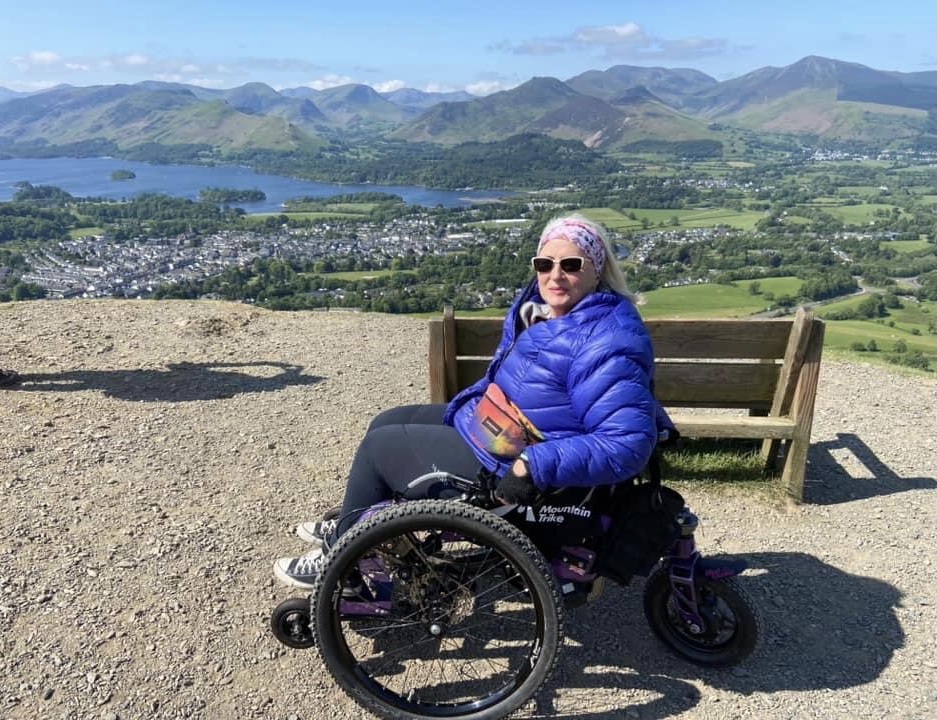 I love the eTrike, it is a life changer.
I was born in Keswick and loved being out all the time. I had a mountain bike accident in Sheffield (where I live now) in 1992, which left me with crush fractures to the spine and then fibromyalgia set up leaving me in more substantial pain.
Since getting my eTrike I have enjoyed much more freedom in getting to places I didn't think possible. Recently I went home to the lakes and managed to get up Latrigg where I used to always escape to as the view is simply stunning.

I just wanted to send a short thank you for this product.