Josie, SDMotion Trike, UK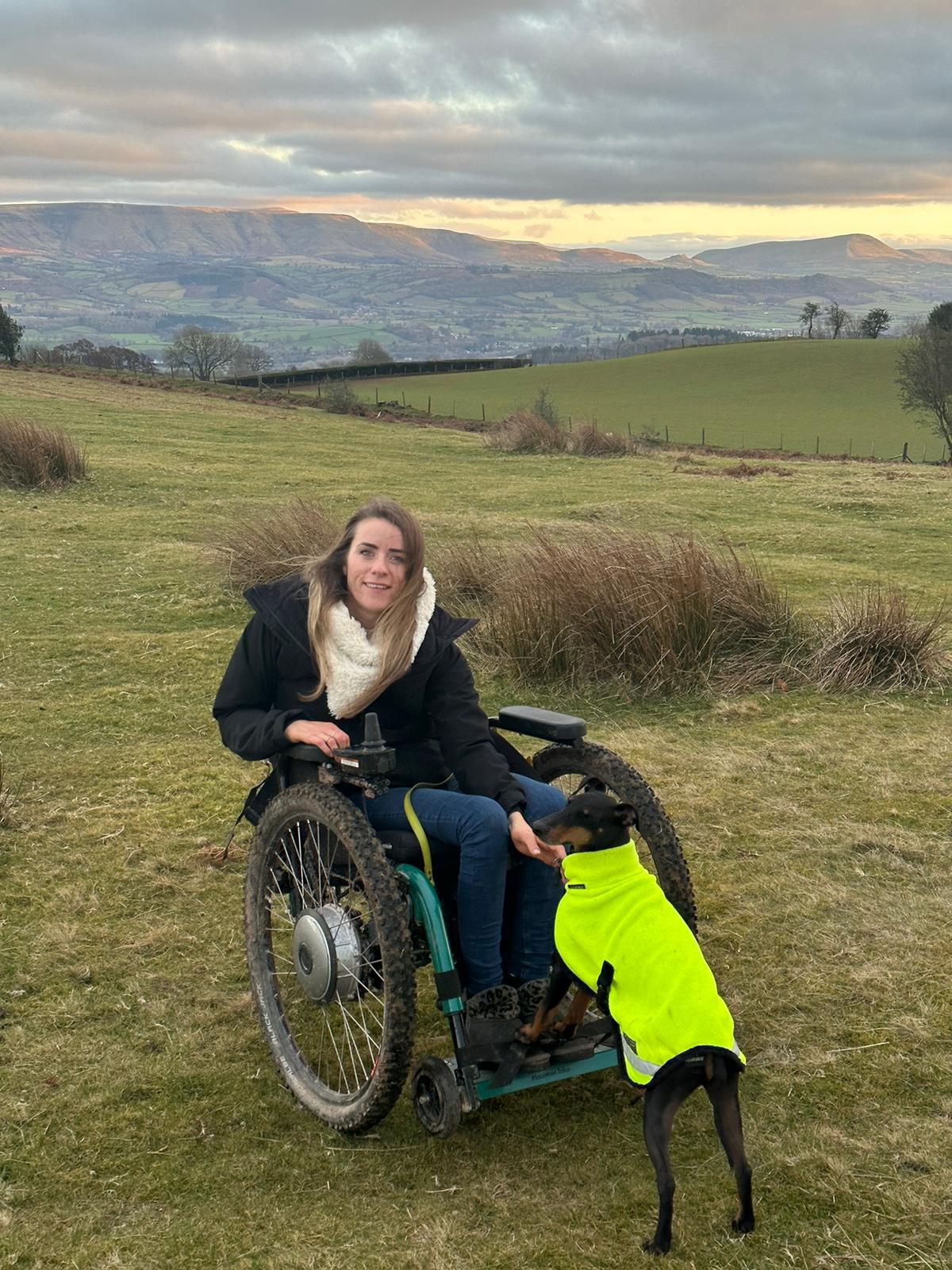 I love the fact I can now change the battery myself so it means I can do more exploring on my own over much larger distances!
We've had some great user feedback from Josie about the SDMotion Trike who typically uses the Trike for dog walks and exploring the countryside.
Josie has been putting the SDMotion Trike through its paces for the last few months and following her user testing certain tweaks and standard features where adapted.
"I like the easily accessible, interchangeable Li-ion battery that I can change by myself even with no handgrip, also that it can be charged in situ and is easy for me to do. It is great that 26" wheels come as standard as there are many more options for tyres, tubes etc and also I found the performance much better than the 24" wheels.
The SDMotion Trike is very, very manoeuvrable and offers a very smooth ride due to the suspension. Great too that it fits in my WAV and can be folded if you need to fit it in a smaller space. As all terrain wheelchairs go it's lightweight.
Parts will not be hugely expensive as a lot are 'off the shelf' and not too hard to source.
The SDMotion Trike is a far superior off-road, all terrain wheelchair to anything that is currently available - can't wait to get exploring more!"