Jane Sargeant, UK eTrike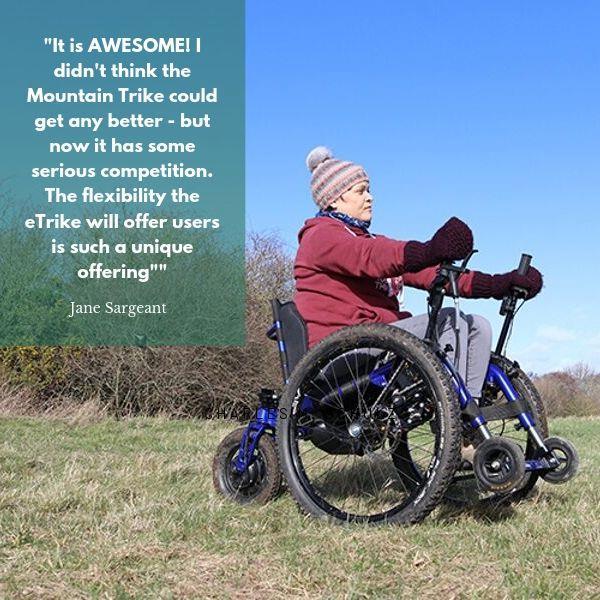 Wow! Tested out the new eTrike today with Tim. I will definitely be wanting to purchase the kit when it is available. It is AWESOME!
I didn't think the Mountain Trike could get any better - but now it has some serious competition. The flexibility the eTrike will offer users is such a unique offering.
Good luck getting it out there in the market, I'm sure it is going to be a huge success and will have a really broad appeal to wheelchair users.