Helen Petley, UK, eKit fitted to Mountain Trike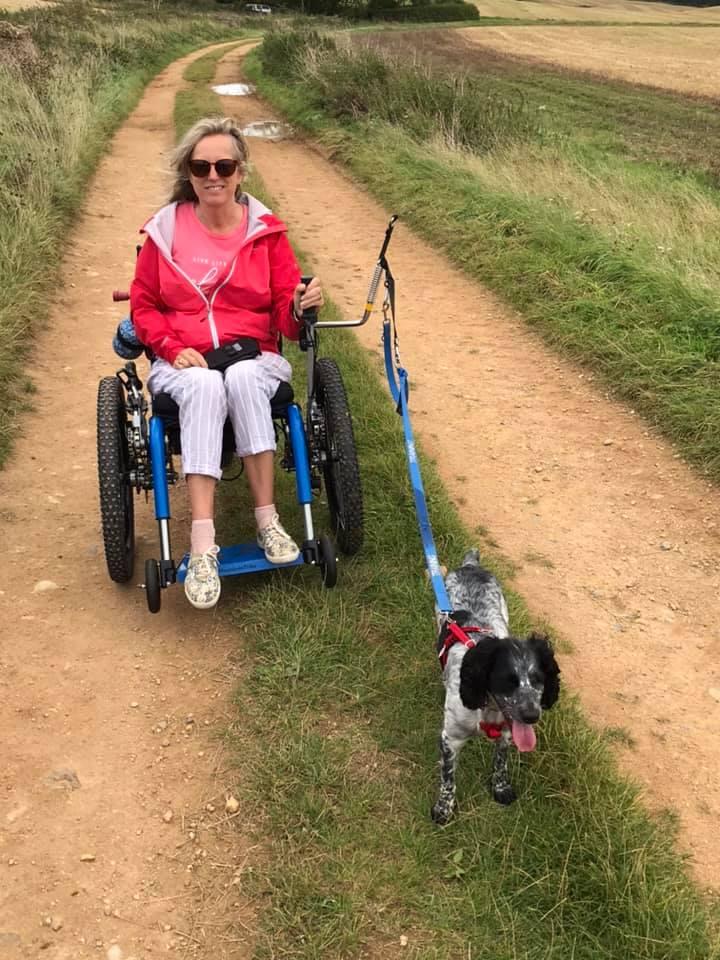 Helen was already a fan of our all terrain wheelchair products having already owned her own Mountain Trike for some time. When we introduced the eKit - a power assist kit which can be fitted to the Mountain Trike to add assistance when required, she jumped at the chance as she knew it would help her to reach even more outdoor places independently.
The first place Helen visited was Bredon Hill in Worcestershire a place she had been waiting to visit for nearly 15 years.
With the eKit fitted to Helen's Mountain Trike it enabled Helen to climb the steep ascent up to the top and reach the tower - just under 1000ft - and take in the incredible views...
The thanks and smiles says it all.

Pretty nippy and handles the climb to the top.