Fraser & Donna Wood, UK, ePush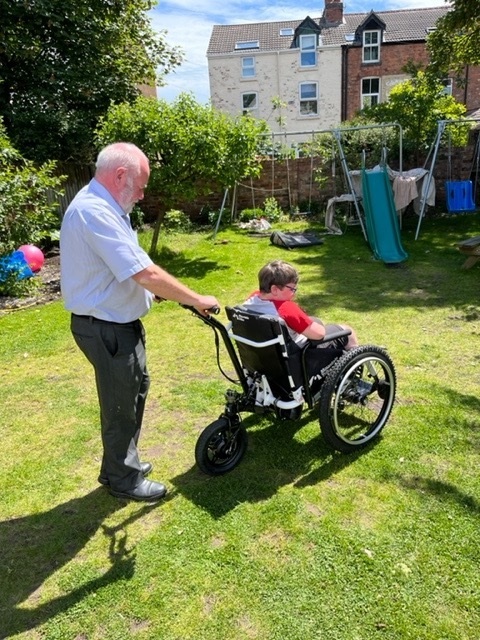 So easy to push, our 6 year old daughter could push her brother using just one hand.
Fraser and Donna tried the ePush for their 10 year old son, using it around their garden and found it extremely easy to use and were amazed at how easy it accessed areas where they live.
They are now looking at funding options.