Eugene Conlin, UK, Mountain Trike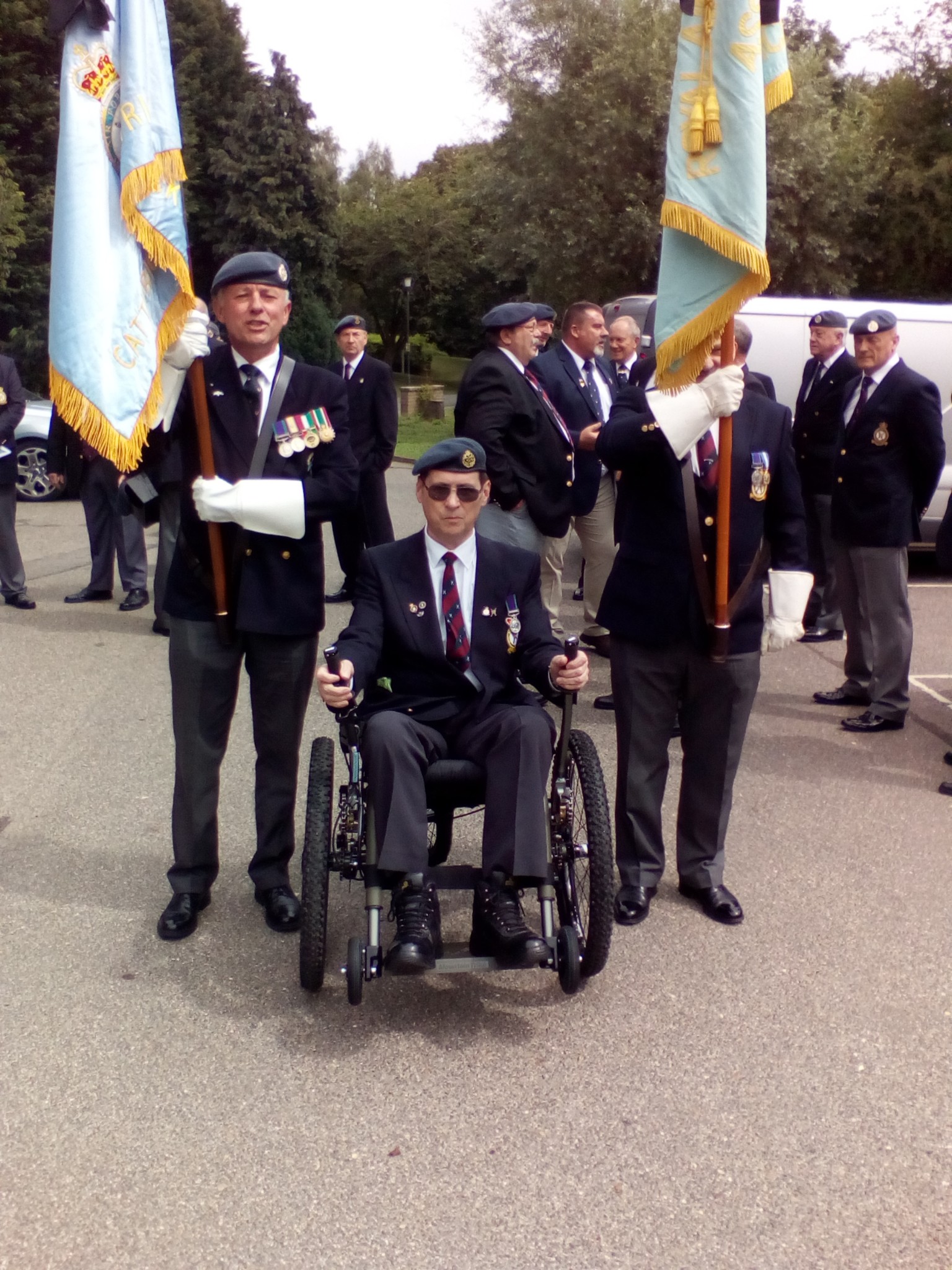 A huge thanks to
SSAFA
for organising the funding for my Mountain Trike
My Mountain Trike has improved my quality of life and fitness - it's fun too!
I have been going to local shows around the area and the Trike always draws attention and people want to know more about it.
I was fortunate to have my Mountain Trike funded by SSAFA (a charity who provide support for the armed forces), who organised the funding for my Trike.
The military picture (above) is from funerals of Brothers in Arms from the RAF Regiment. All commented on how smart the Mountain Trike looked and was fitting for the occasion.
We received an update from Eugene and 6 years on since first receiving his Mountain Trike he is still singing its praises:
I have had my trike some years now as you are aware and it is still a brilliant machine, in fact the locals call it my "machine" and are always interested. I use it daily and my cardio has improved greatly. It especially attracts attention at events around Lincolnshire, both military and civilian, as I am now a fundraiser and visitor for SSAFA.
We mentioned the eTrike to see if Eugene might be interested in the eKit, he responded:
"I have looked at the eTrike conversion, but am not ready for it yet, - the MT is great as it is, maybe when I'm a bit older"
What a fantastic attitude - here is Eugene out and about creating a bit of a stir at Asylum Steampunk Festival Lincoln, being banned from the Wacky Races for having too many groupies !!