David, eTrike, USA
It's been 2.5 years, 800 miles later, and I haven't had a moment of buyers remorse.

Cycling and hiking in nature are activities that shape my very identity.
After surviving a cervical spinal cord injury, an immediate mantra was "I will return to the wilderness". I spent the following year in rehab, honing my skills, and getting stronger. As my recovery plateaued, It became apparent there was equipment available that could help bridge the gap. I shopped for nearly another year. The equipment I initially found wasn't impressive. They went too far in each direction, either it was a simple manual lever driven chair with a wide turning radius, or a massive fully electric tank like vehicle that felt more like mudding than hiking.
I wanted something that allowed me to engage with my environment physically, yet capable to overcome some of the more rugged terrain. All while being compact, light weight and versatile. Eventually my search lead me to the fleet of Mountain Trikes. After some consideration and conversation with the company I decided the eTrike with a few customizations would be the right fit.
Now it's been 2.5 years, 800 miles later, and I haven't had a moment of buyers remorse. I've taken it to Hawaii, climbed bluffs, explored single track mountain bike trails, and even returned to camping nearly independently. As a commuter at heart I often take it for runs to local stores, grocery shopping.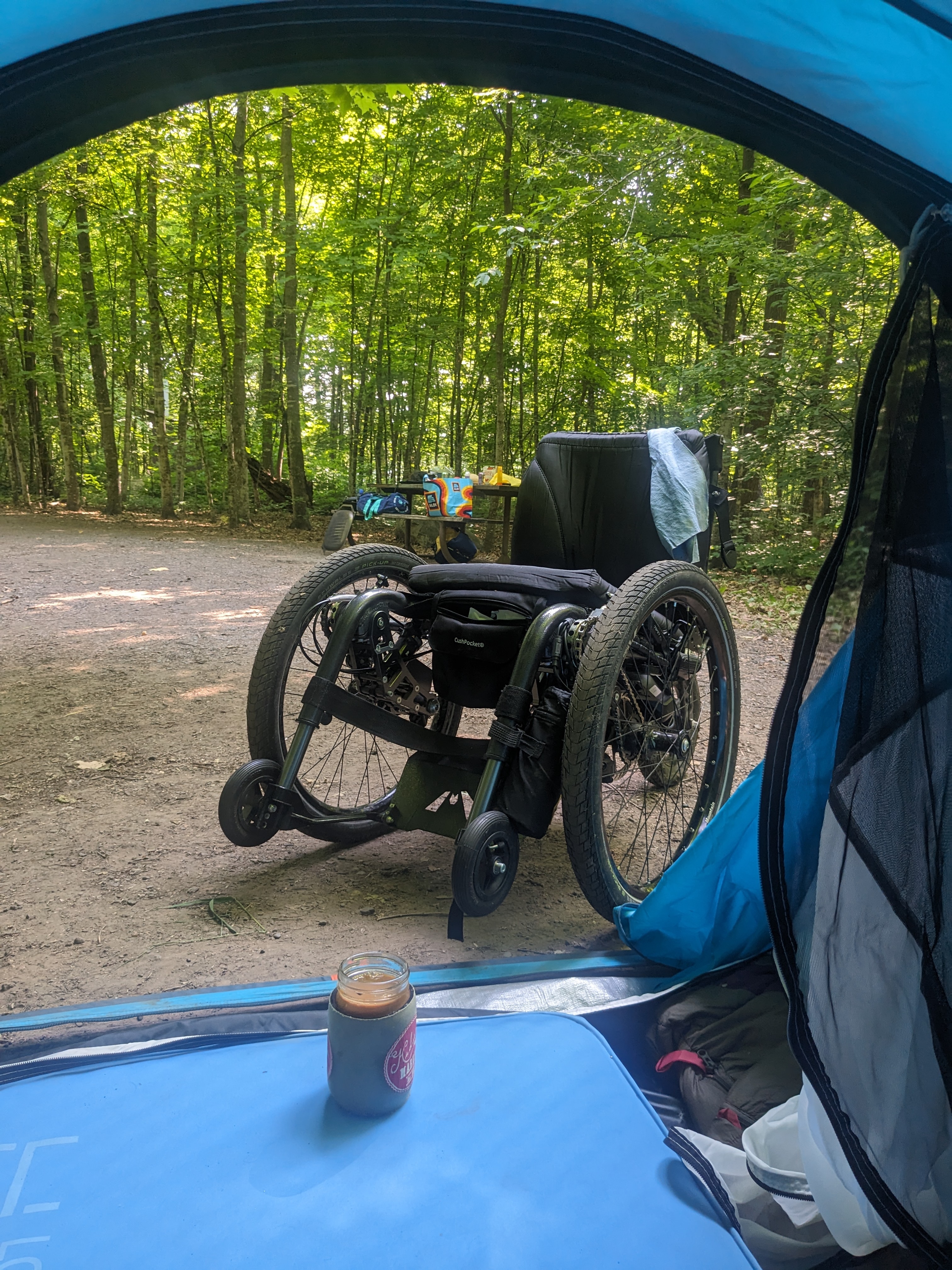 A highlight is the thought that went into using several bicycle components in the design, so when something inevitably wears out or needs adjustment, I can bring it into any respectable bicycle shop for maintenance. It has been my honour to share my experiences with this life changing rig everywhere I go, it's an eye catcher and a great conversation starter. I hope more people have the opportunity to experience the freedom and thrill a Mountain Trike can offer.