Dave, Mountain Trike, USA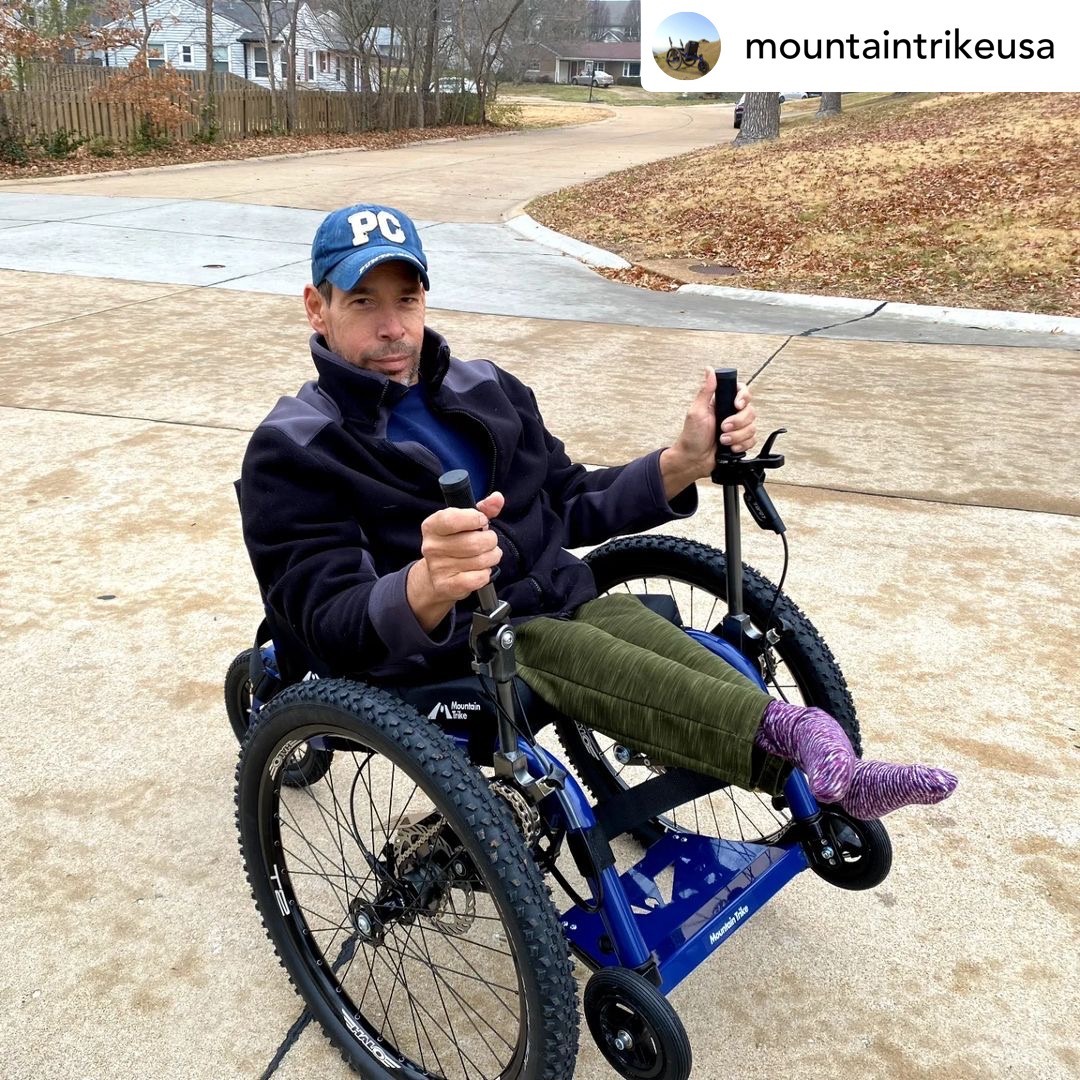 One of the best purchases I've ever made. I have always been a lover of the outdoors, but because of my disability I had some limitations on what I could do. Specifically I wanted to be able to ride something so that my wife and I could go biking and take long hikes. The Mountain Trike has been a game changer for both of us - it is a complete hit with all of my friends and family. They are thoroughly impressed with its construction and happy that I can now join them in a number of activities.

When I started searching around for an off-road wheelchair, I didn't know much about what I was looking for other than something that I could use when I went camping. Something that was durable and comfortable to use. And easily transportable. I spent a good amount of time researching and almost went with another model, but it looked a little awkward to use. So I decided to wait and spend more time looking around. It was almost immediately after that point that I stumbled onto a google search that brought up the Mountain Trike. I was blown away by the videos and how versatile it appeared to be. There were only two dealers in the States. One was in Colorado and the other, Pioneer Medical in Nashville was much closer to where I lived so I decided that I would order one from them so that I could get exactly what I wanted and they did a really great job of walking me through the process, and making sure I got what I wanted.
More recently I got a trailer that attaches to my RV hitch so I can transport my Trike and take it anywhere I go camping. It fits perfectly and all I have to do is put down the ramp and roll it up and strap it down.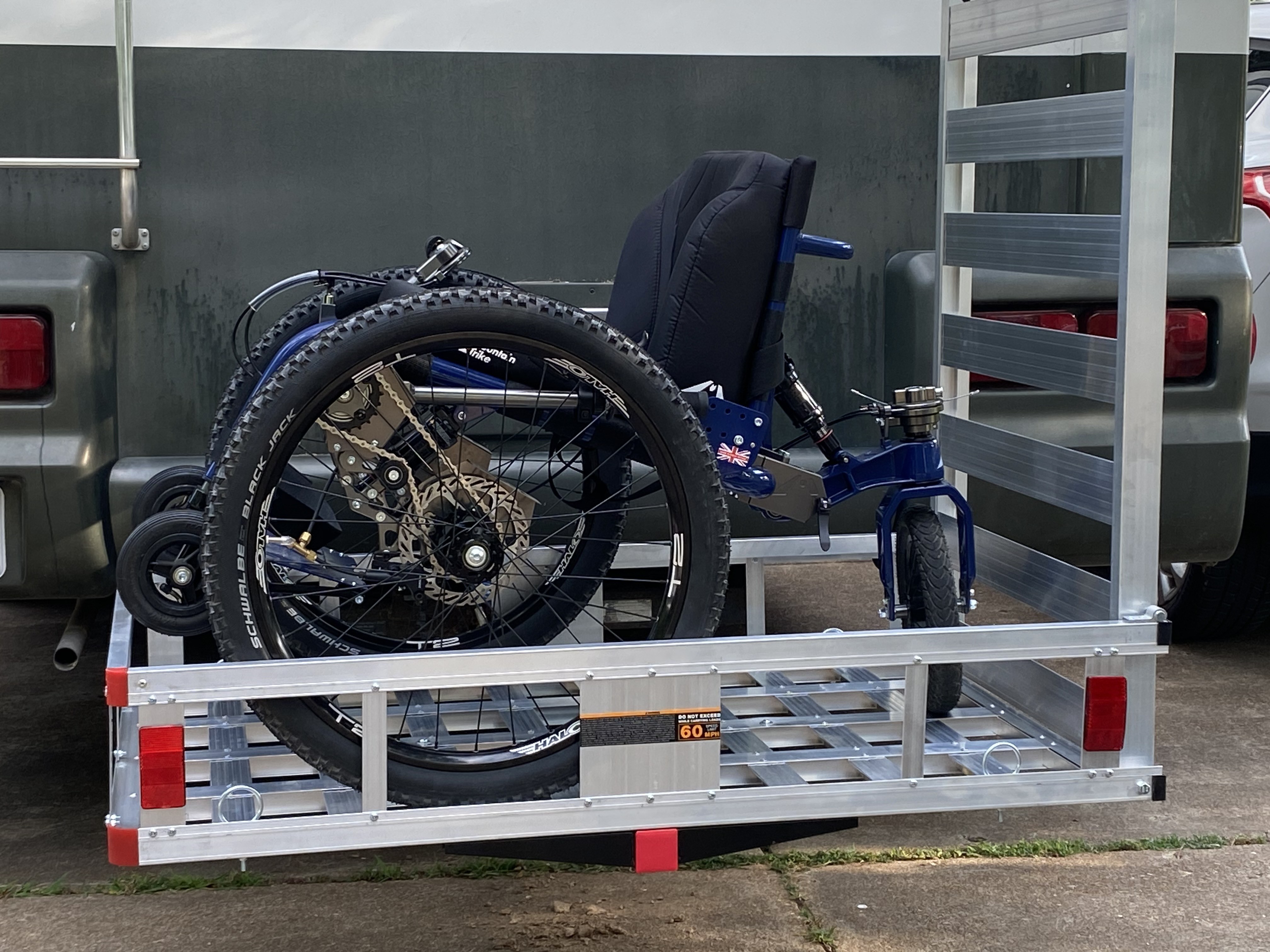 I found the trailer on Amazon, following a lot of research to make sure it would be stable and also manageable. The rear panel folds down to use as a ramp, so you just wheel the Trike up, and it sits nice and firm without a lot of movement. I put a piece of cardboard on the bottom so that rocks etc would not scratch and/or dent the Trike when I was driving down the highway. I also got a cover to put over it to protect it from the weather, and used standard tie downs to make sure it was secured. The device itself took about 2 hours to put together, and it's definitely a two person job. Well worth the investment to help transport my Mountain Trike!