Dale Leach, UK, eKit fitted to Mountain Trike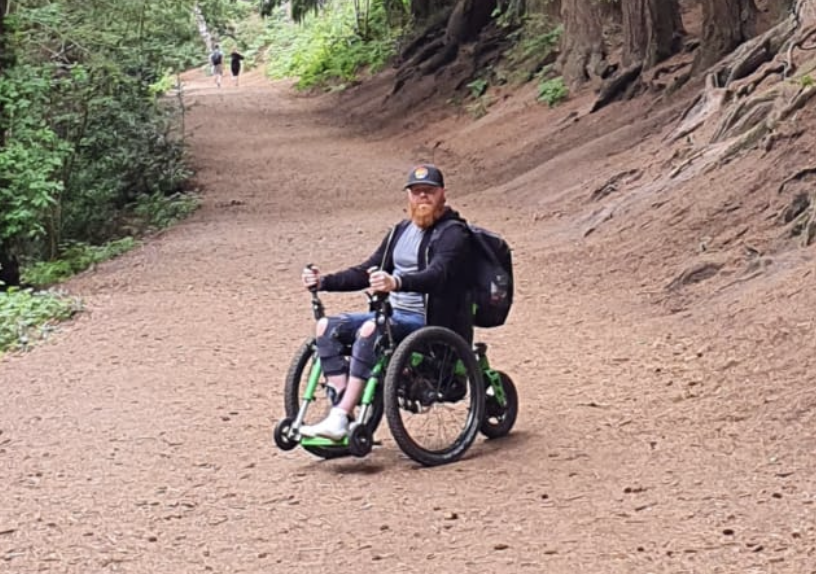 The e-kit addition to my trike has completely changed my life!!
I can honestly say without the Mountain Trike during lockdown I do not know how I would of coped, not only has it given me the freedom physically to get out and about but also the impact on my mental health to be able to go literally anywhere and not sit back and watch from a far!
I know you guys know how life changing the Mountain Trike is but from someone who uses it everyday it genuinely is life changing not only for me but my whole family!
I would encourage anybody who's thinking of getting a Mountain Trike to add the e-kit. I've owned my trike for 3yrs now and this e-kit has transformed it, you can't put a price on how it's impacting on my life, going on longer days out, bike rides, up steep hills the list is endless!
I can't thank you guys enough for what you have done for me, stay safe all of you!