Caroline Beeson, UK, Mountain Trike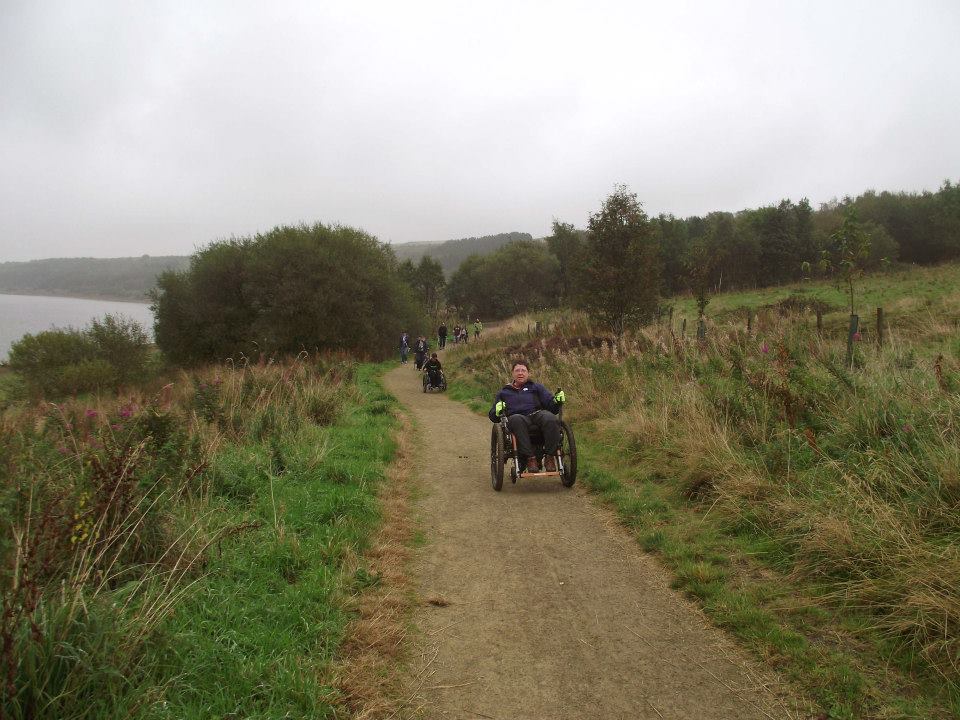 "I am not superfit, I haven't got arms like Popeye, I don't know one end of a bike from the other and I'm no spring chicken but I wanted some upper body exercise, to explore places I hadn't been able to get to in decades with friends and family, and to perhaps begin to recognise birds and the natural world. And have some fun..."
People said the Mountain Trike is for super fit athletes, said I wouldn't be able to use it or go far, said it wasn't for the likes of me...
WRONG!!!
This wonderful machine, which turns heads everywhere I go and doesn't scream "disabled", has taken me to places I'd never have dreamed I could get to - woods, nature reserves, bird hides, bridleways, as well as more sedate trips around parkland, canal towpaths, reservoirs, museums, art galleries, even an ice rink! I've just taken part in my first protest demo in years under my own steam in the trike. Brilliant!
General fitness improves, a feeling of wellbeing develops, there's no worry about a battery running flat (except your own internal one!), and a whole new world has opened up for me. Even the blood sugar levels have improved!
It's what I've been waiting decades for someone to invent and has been worth every penny! It's also my own portable gym!