Angela, USA, MT Push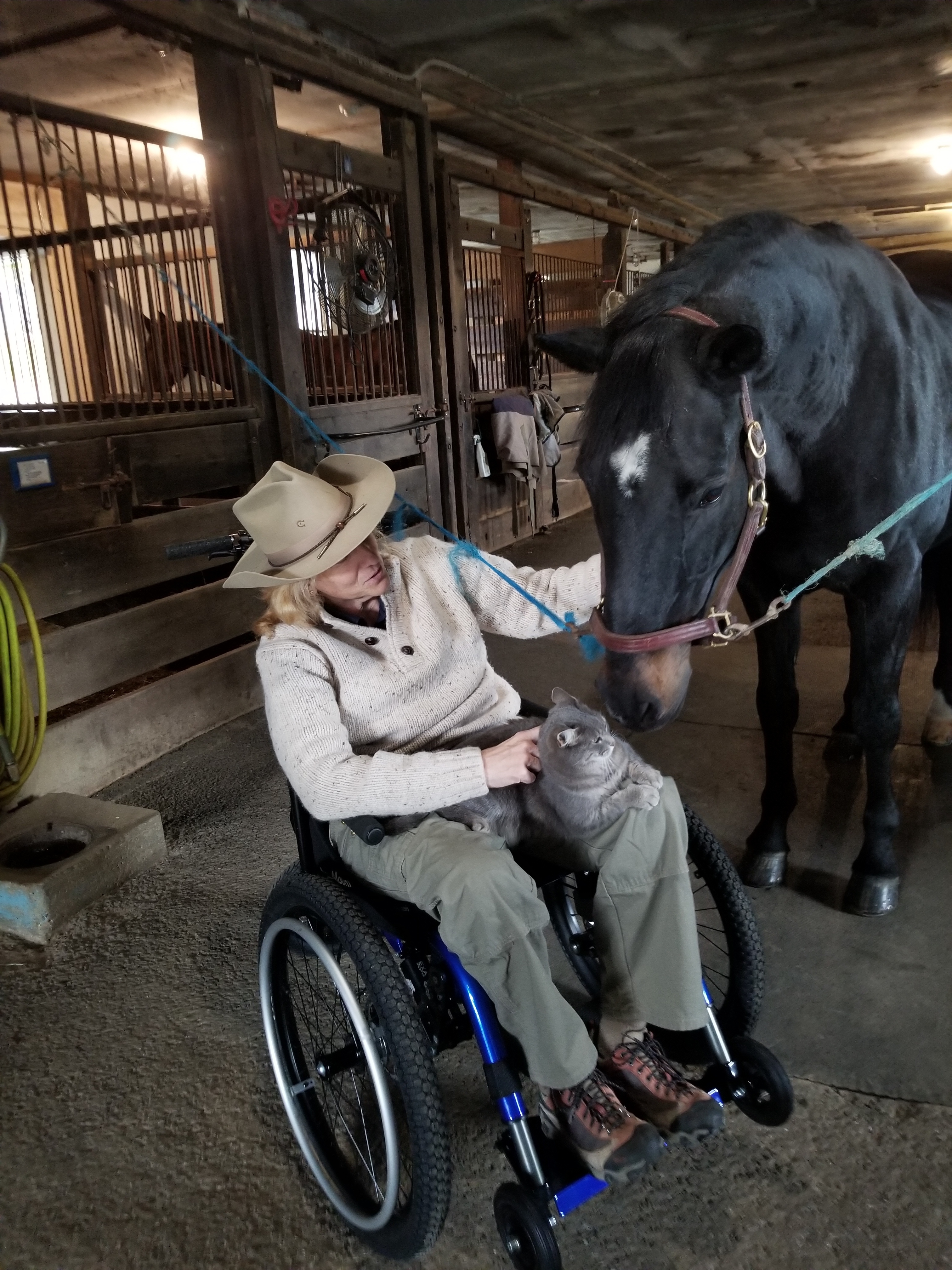 I just wanted to let you know that this wheelchair is fantastic and opening up opportunities for Angela to experience things she has not been able to for awhile!
We checked out some capabilities at Longwood Gardens, a stunning botanical garden in Pennsylvania and I got used to steering and pushing it. It negotiated the meadows fantastically. The meadows has trails through it that are grass or dirt and full of ruts with lots of hills. It rides over the uneven terrain smoothly (compared to the scooter she rented in the past) and I don't feel like I will lose her on the downhill. The brakes are great!...and so are the shock absorbers!
The pictures is just showing us happy with the Trike on one of the standard trails in the beautiful gardens.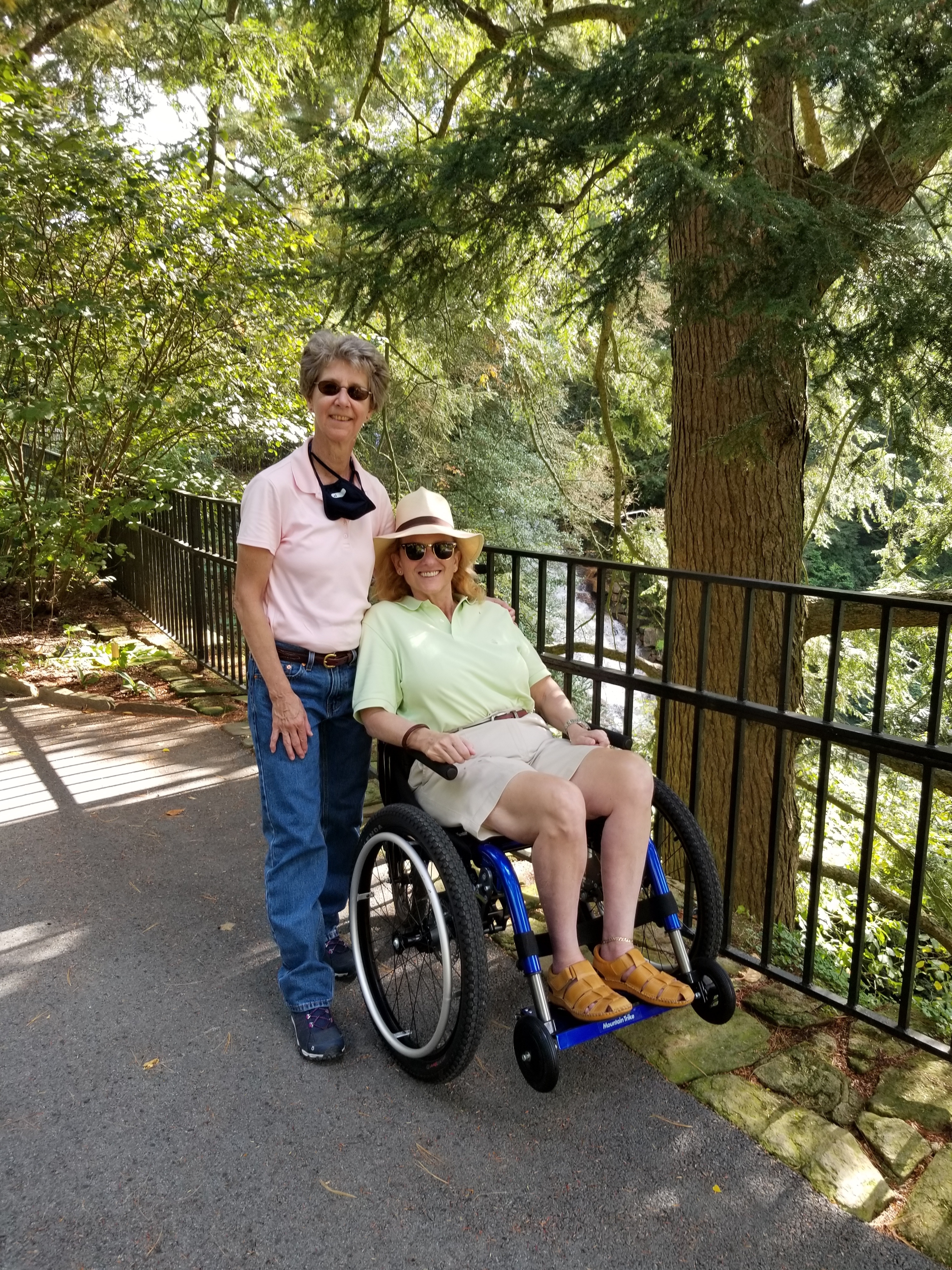 It has also allowed Angela to visit our horse and access the barn. The ground there is very uneven with pot holes, ruts, wood chips, dirt, grass…almost everything except even pavement. Even the center isle in the barn is uneven. It was smooth and easy over everything.
We'll be on trails in the woods and mountains (the east coast type!). Can't wait!!