Servicing your Mountain Trike wheelchair - head to your local Bike Shop
1st November 2016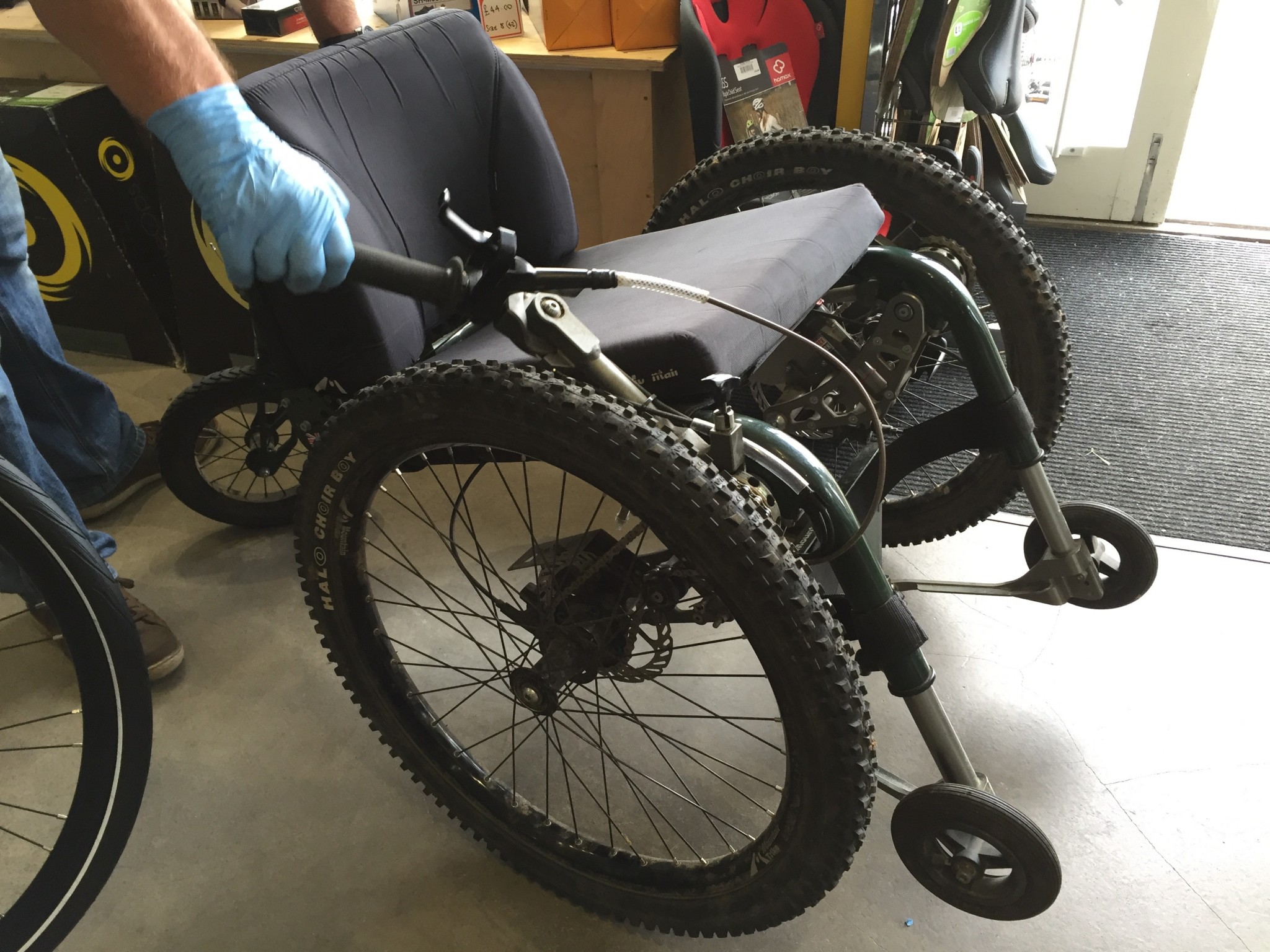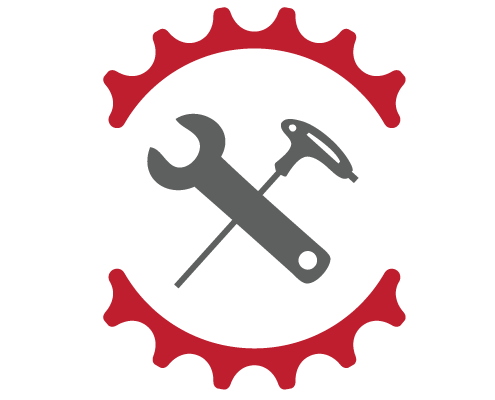 We all need a service every now and then and its no different for your Mountain Trike - all those high end components need to be checked over - it will ensure your Trike is in tip top condition and performs at its best - its also good for peace of mind and safety!
We do offer this service at MT HQ, but obviously this isn't always convenient for everyone and can mean you being without your Trike for sometime while its with us. The core serviceable parts of your Mountain Trike - hydraulic brakes, air suspension, tyres etc are similar to those found on mountain bikes so we recommend that you take your Mountain Trike to a local bike shop and they should be able to carry out a service in the same way they do on their customer bikes. If you find your local bike shop need advice or need any parts then we are more than happy to chat with them, send them instruction sheets and order parts on their behalf - we often do this for customers in the UK and even overseas - so its not a problem.
We were recently contacted by the Bike Centre, a bike shop located near the New Forest in Hampshire, who has serviced a Mountain Trike for one of our Mountain Trike customers, Guy Harris.
Here is detail about them and a brief explanation of the service they carried out:
We did a full service as for a normal bike, including lubrication and cleaning of parts. The biggest challenge was the brakes, because 2 brake callipers were operated by one lever which had worn out and leaked the brake fluid. We sourced an alternative brake lever mechanism, installed it and bled the system.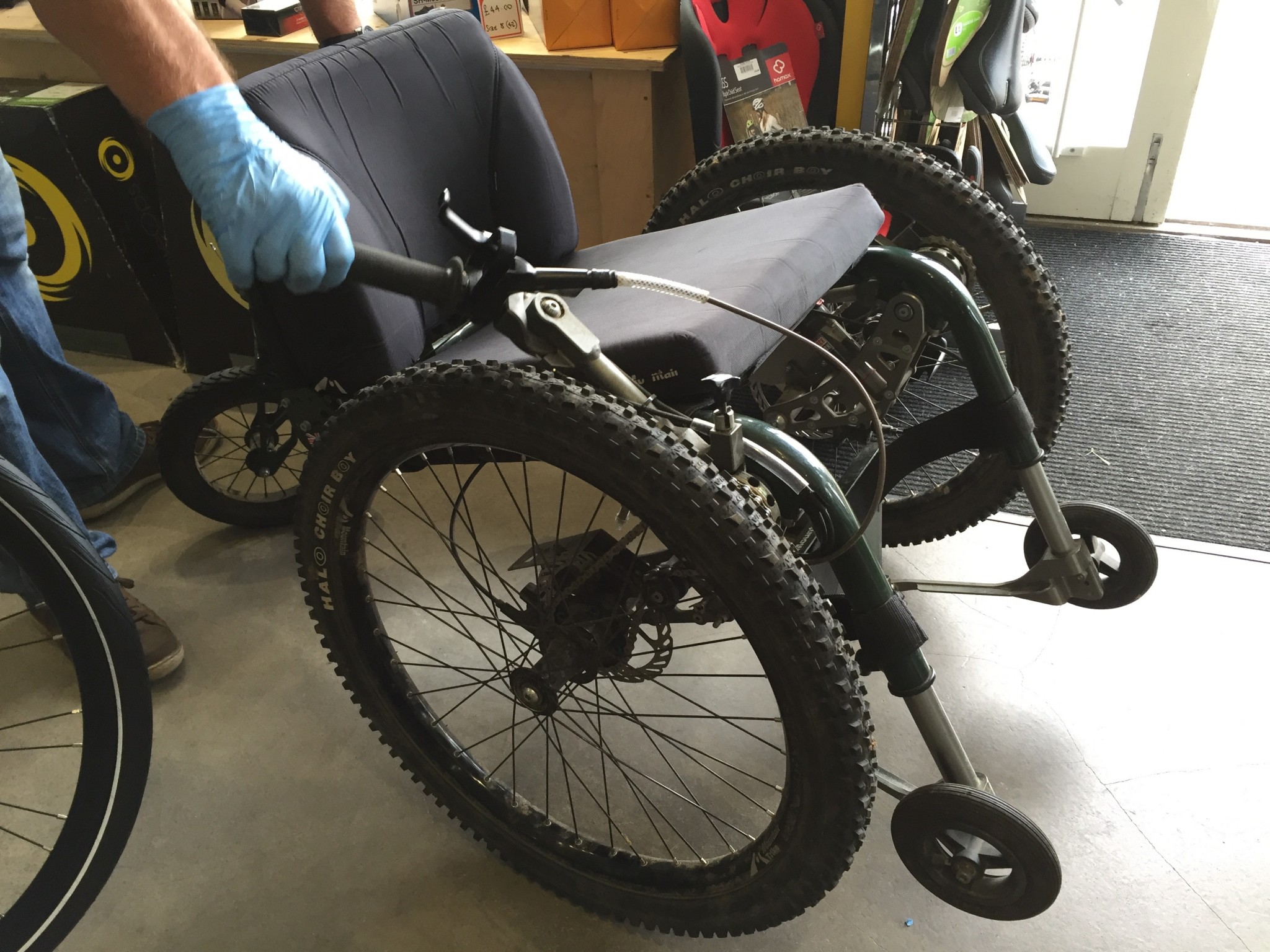 The small wheel at the back had a puncture. We know from experience how hard it is to pump up such small wheels, so we installed an inner tube with an angled valve to make pumping easier.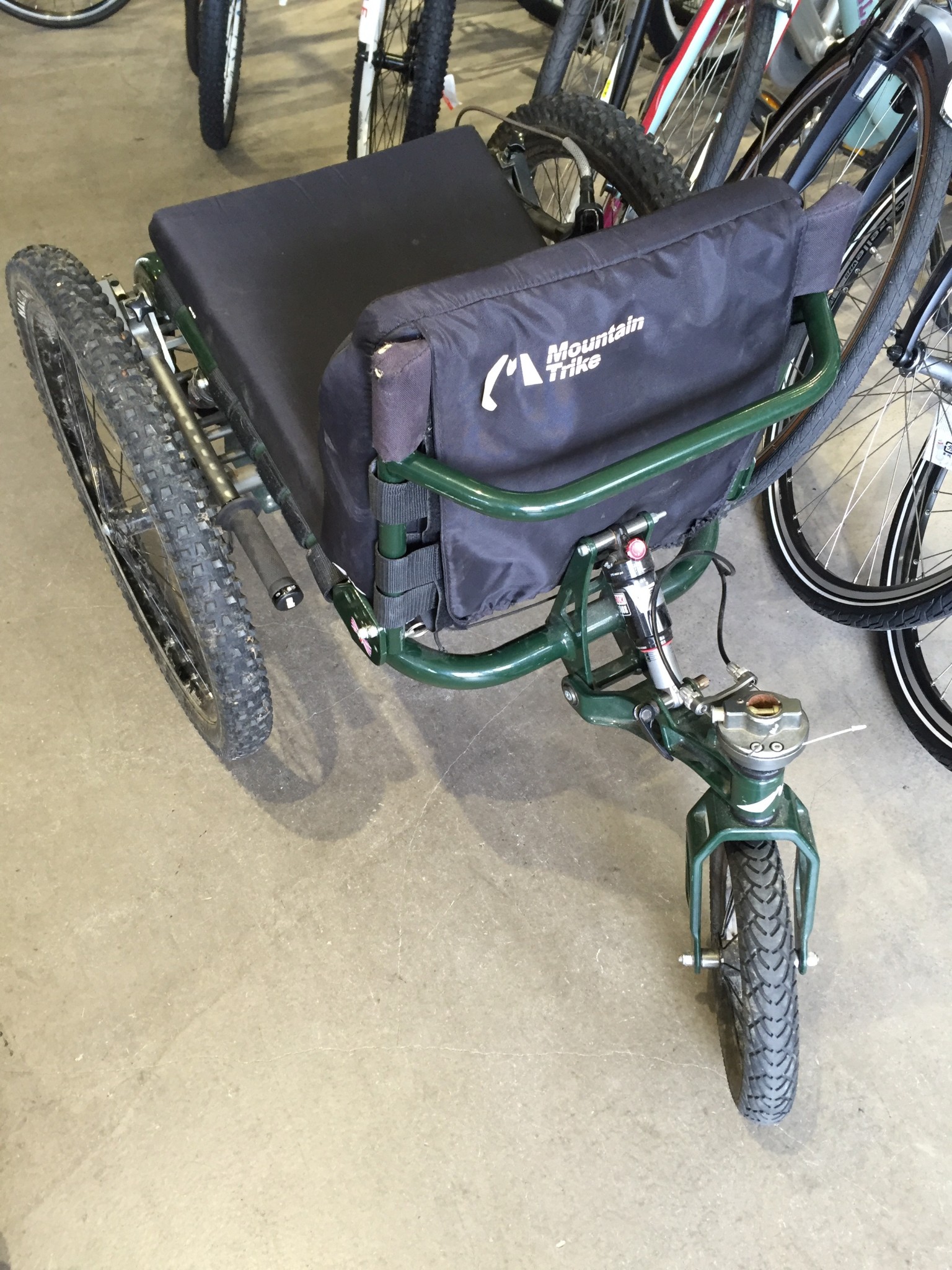 Guy is extremely happy with our work and posted the following review on our Facebook page:
"Proactive and intelligent staff with a can-do approach. I am delighted to have found this gem of an independent bike shop. As a wheelchair user, I now have a local business who can look after my Mountain Trike and Hase Kettwiesels, both of which are slightly unusual specialist items".
A little bit of background about the Bike Centre:
Tony and Chris are old friends from different work backgrounds and decided to retrain and open a bike shop because they wanted to provide a more personal service, where, as well as performing standard bike repairs, services etc, they could take on more unusual and challenging jobs. We've worked on hand cycles, wheelchairs and recumbents, from services to solving difficult problems. Our focus is on excellent customer service and quality of work, no matter how small or large the job or sale.
"The Bike Centre is an independent local cycle shop in the Romsey area specialising in both electric and regular bikes together with essential accessories from high quality manufacturers. We are passionate about helping everyone enjoy the fabulous Hampshire countryside, from the New Forest to the Test Valley and Winchester. Check our Contact page for our location just outside Romsey on the main road at North Baddesley
Chris and Tony have had successful careers outside the bike industry, but have been enthusiastic about bikes all their lives. Bike Centre was founded with the aim of building a reputation for customer service that is second to none in the industry. We are also a Cyclescheme partner store and are happy to supply our bikes tax free under this government scheme. We are dealers for GT, Charge, Forme, Landrover, plus Royal Dutch Gazelle and Freego e-bikes."
So, next time your Mountain Trike needs a service look up your local bike shop and see if they can provide as good a service as the Bike Centre - or alternatively get yourselves over to the New Forest and Test Valley - get your Trike serviced by Tony and Chris and then explore the beautiful area by Mountain Trike!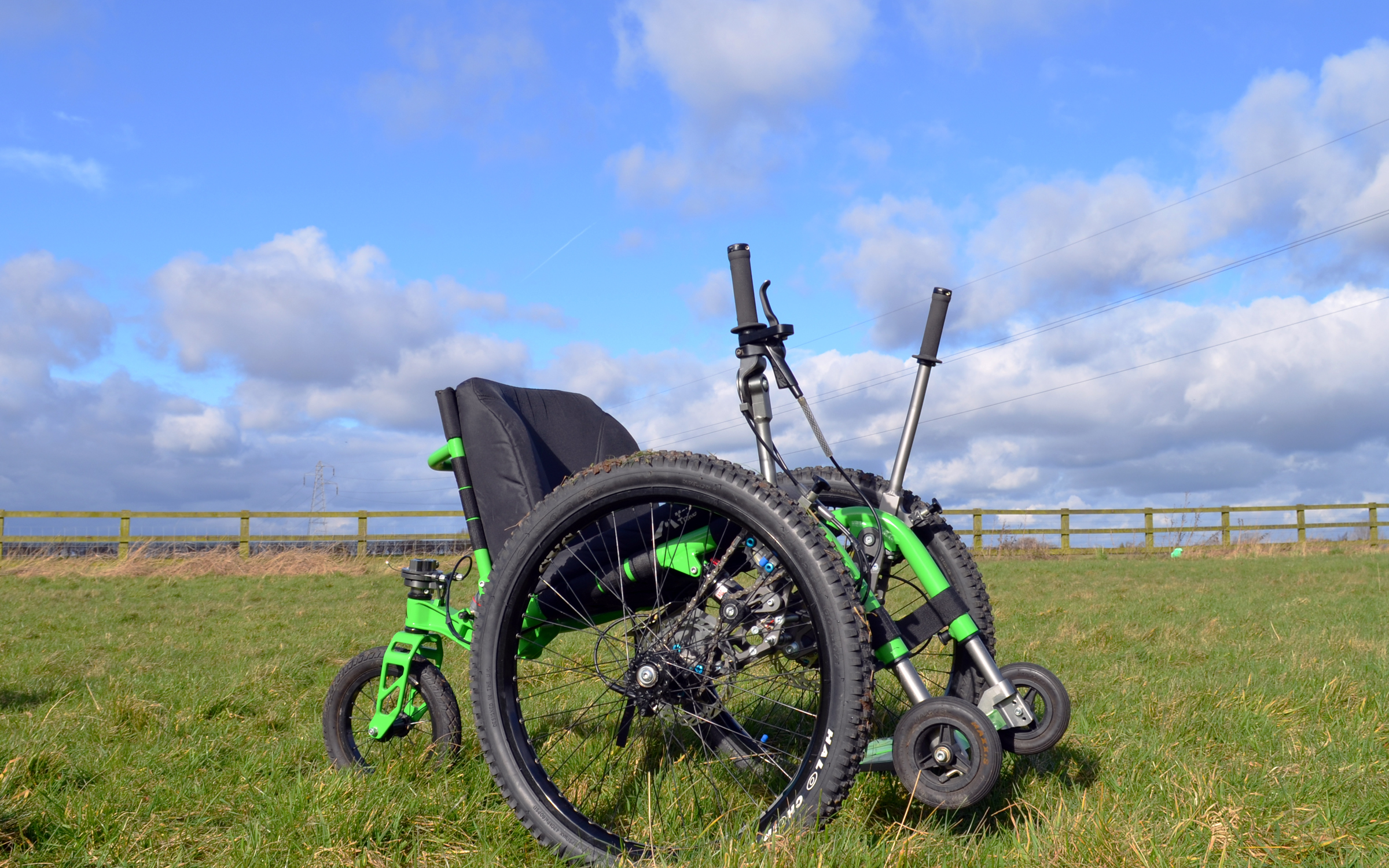 ---
---
---