New distributor for the Mountain Trike all terrain wheelchair products in the Czech Republic
25th June 2019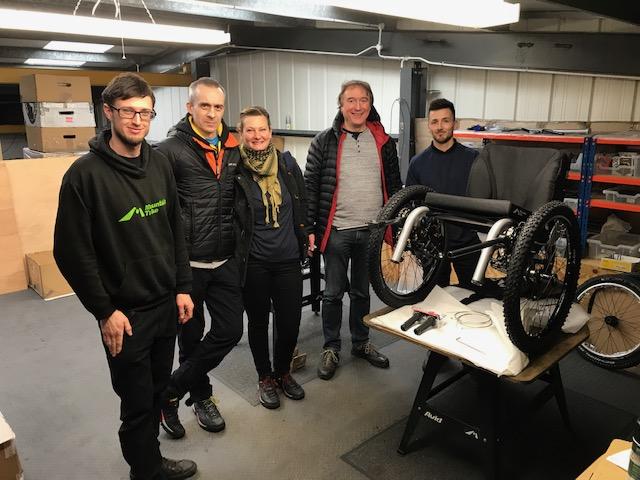 During a rainy few days in January we had a visit from Rehabcare - a company who provide mobility aids and services in the Czech Republic.
Rehabcare are located in the town of Teplice in the Czech Republic and after viewing our products online got in contact with us during 2018 about the possibility of becoming a distributor of our all terrain wheelchair products in their country. Rehabcare have a background in mountain biking and many connections with adventurous people with limited mobility - so they sounded like a great fit to promote and sell our all terrain wheelchair products.
Tamara Chalupecka, who runs Rehabcare along with some of her team were keen to come over and visit us at MT HQ to learn all about our products and see them in action. This was arranged and at the beginning of this year (2019) Tamara and a few of the team from Rehabcare came to see us.
Despite the inclement weather we spent a great couple of days with Tamara and her team - showing them the manufacturing and discussing the processes that goes into making our products.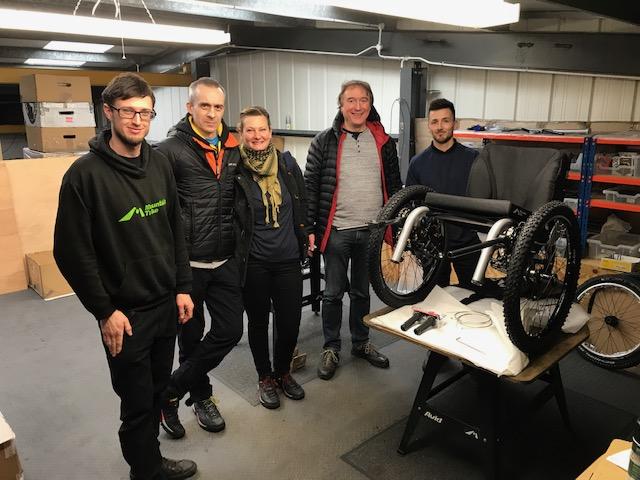 They were obviously keen to get out and try the products for themselves, so we took them out into the (slightly damp!) great British countryside. This gave them the opportunity to try out our products to get a real understanding of their off-road performance and to get a feel of the ease and comfort to ride.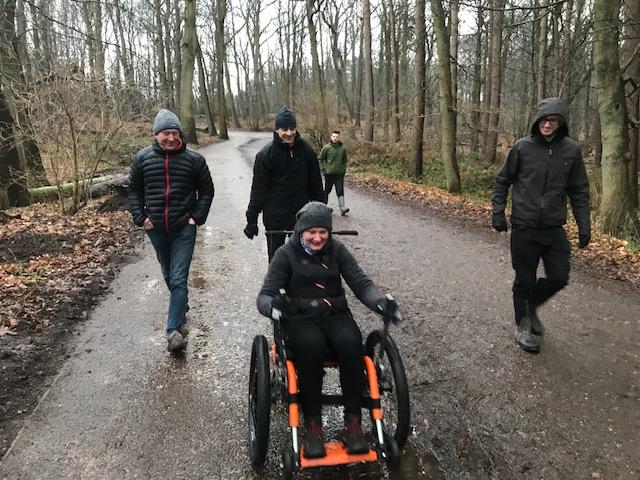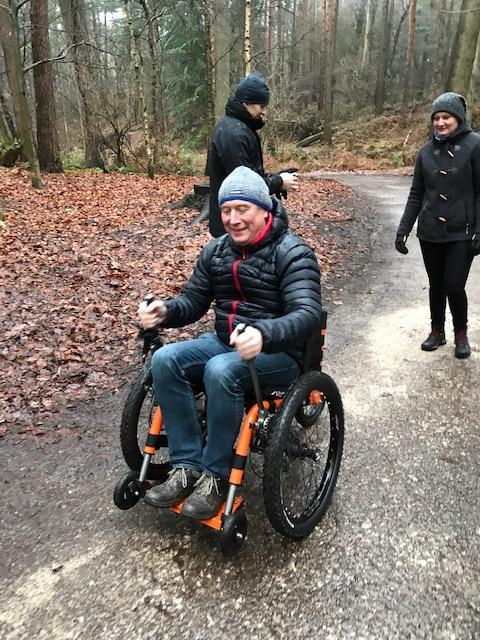 Needless to say Tamara and the team gave extremely positive feedback about the Mountain Trike and they could really see the benefit of offering these all terrain wheelchairs to active people in the Czech Republic.

It wasn't long before we were discussing the terms of them becoming a Mountain Trike distributor and they were placing their order for a demo model.
We are delighted that Rehabcare cz, are now a distributor of our all terrain wheelchair products. They have a Mountain Trike lever drive all terrain wheelchair, with a push handle at their premises in Teplice and will provide customer sales and after service for customers living in the Czech Republic.
Please contact Tamara and her team direct for further information via email info@rehabcare.cz or visit the website here.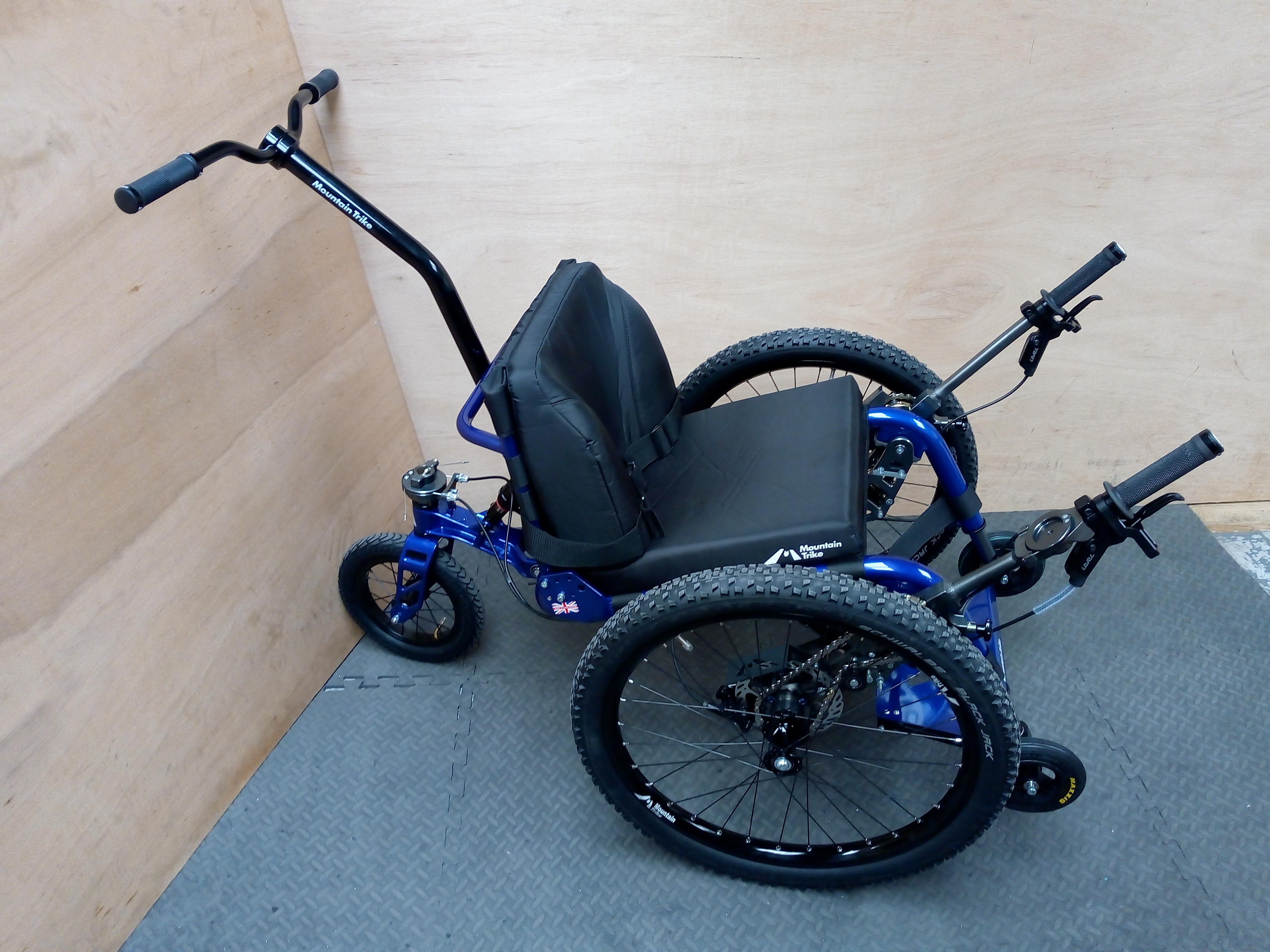 ---
---
---