Mountain Trike customer Helen, explains to MS Matters magazine how her all terrain wheelchair helps her enjoy the outdoors
30th July 2020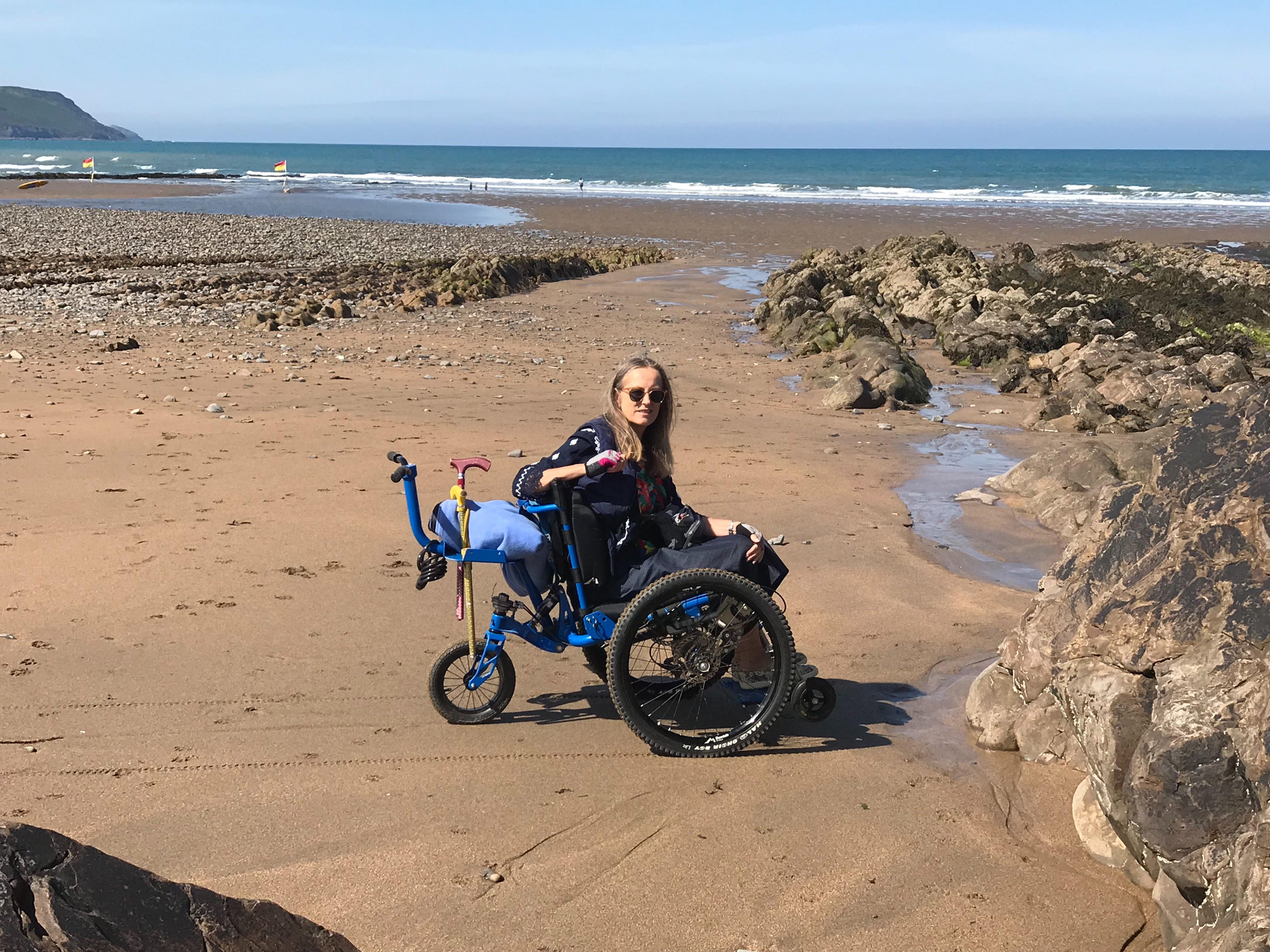 Helen Petley has owned her Mountain Trike for sometime now. She was introduced to the Mountain Trike when she met fellow Trike advocate, Caroline Beeson online. Caroline chatted to Helen about all her Mountain Trike adventures and it sounded perfect so it wasn't long before Helen purchased her own Mountain Trike and the outdoor exploring began.
When Mountain Trike introduced the eTrike and eKit in 2019 Helen decided to have the eKit fitted to her Mountain Trike - she knew it would enable her to go further, faster and also tackle some of the more tricky terrain she longed to explore. The first place she visited was Bredon Hill in Worcestershire - after 15 years of not being able to visit this much loved place the eTrike tackled the 1000ft steep ascent and the views at the top were so worth it.
At the time when Helen was diagnosed with MS she was sporty and athletic and with a young family it took time to adapt - as Helen explains you don't really come to terms with the diagnosis of MS once, "with the disease having a different process for us all, so will the process of loss change and adaption".
Helen shared her words and story in the Summer 2020 issue of MS Matters magazine (a Multiple Sclerosis Society publication) chatting about her love of the outdoors and how her eTrike helps her enjoy the great outdoors.
To read the full story open and download the PDF page below:
Helen Petley MS Matters Summer 2020 feature
We can't wait to continue to follow Helen's outdoor adventures and Elma's too!
For information about the Mountain Trike product range visit the website, here.
---
---
---