Mountain Trike Company expand team as demand for their products increases
21st June 2021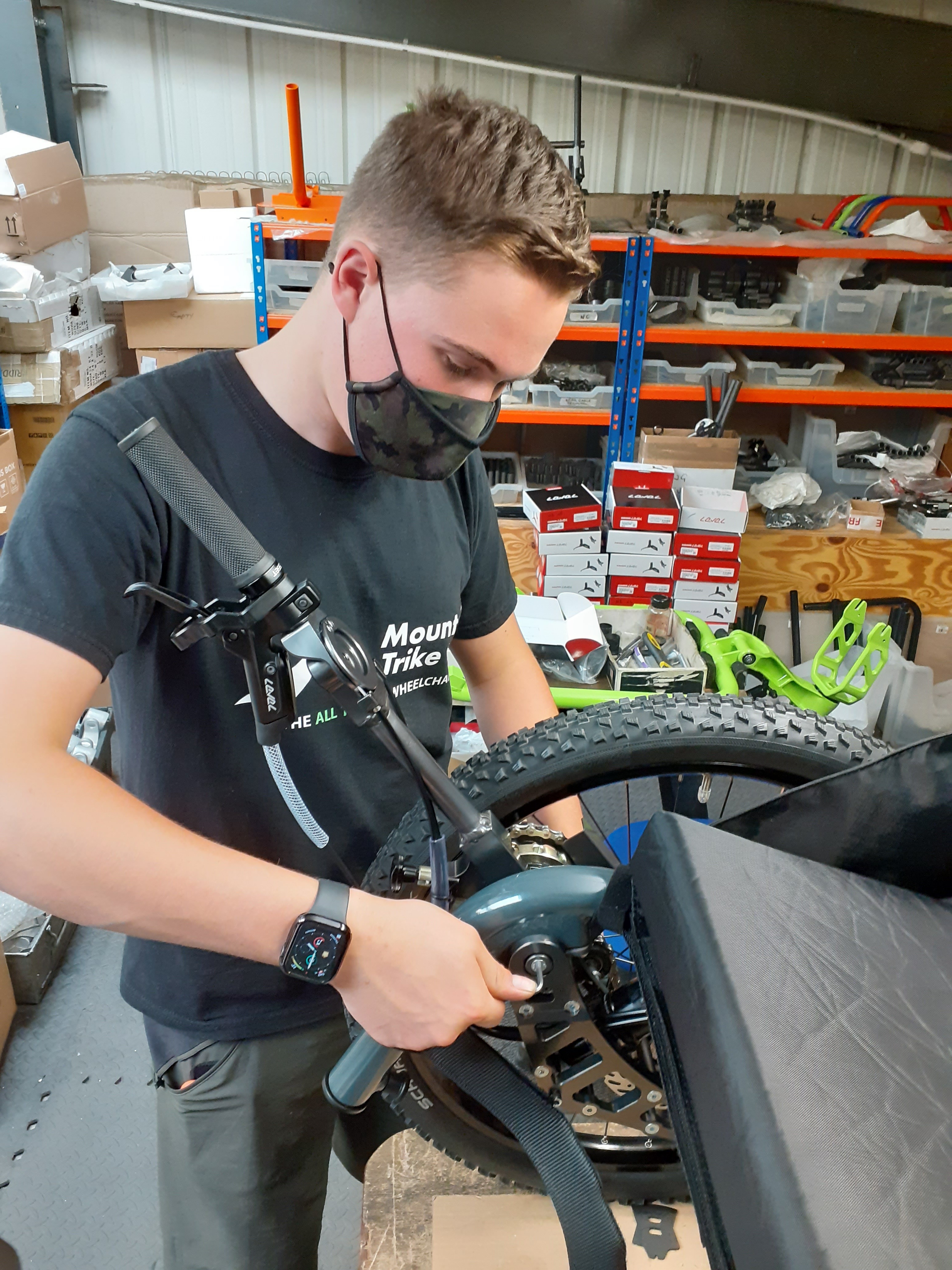 The Mountain Trike Company an innovative all terrain wheelchair company has seen sales double in the last year as demand for outdoor equipment has increased.
The company manufacture and build a range of all terrain wheelchairs at their manufacturing unit near Nantwich in Cheshire. The wheelchairs enable people of all abilities to access the outdoors and take part in recreational activities with friends, family and even independently.
With the increase in orders the company has recently recruited a new Assembly Technician. Ellis Waring will work alongside current Assembly Technician, Seb Luxford who joined the company in 2017, Ellis will assist in the assembly of Trikes which are hand finished in-house.
Ellis joins the company straight from school under an engineering apprenticeship scheme with his local college. Ellis will work full time gaining on the job training and hands-on experience and the Mountain Trike Company will work with the college following the apprenticeship assessment process.
Talking about his new job, Ellis Waring says, "My role at Mountain Trike is my first full-time job and I'll be starting an apprenticeship in the coming months.
I'm a keen mountain biker and with the Mountain Trike's use of high-end bike parts, it's made it easier for me to use what I already know to get started. I'm very excited to learn about the Mountain Trike from an engineering point of view and manufacturing processes involved.
The best part about the job for me is watching the freshly painted frame arrive into the workshop and then be transformed into something that can change someone's life. This for me is truly amazing."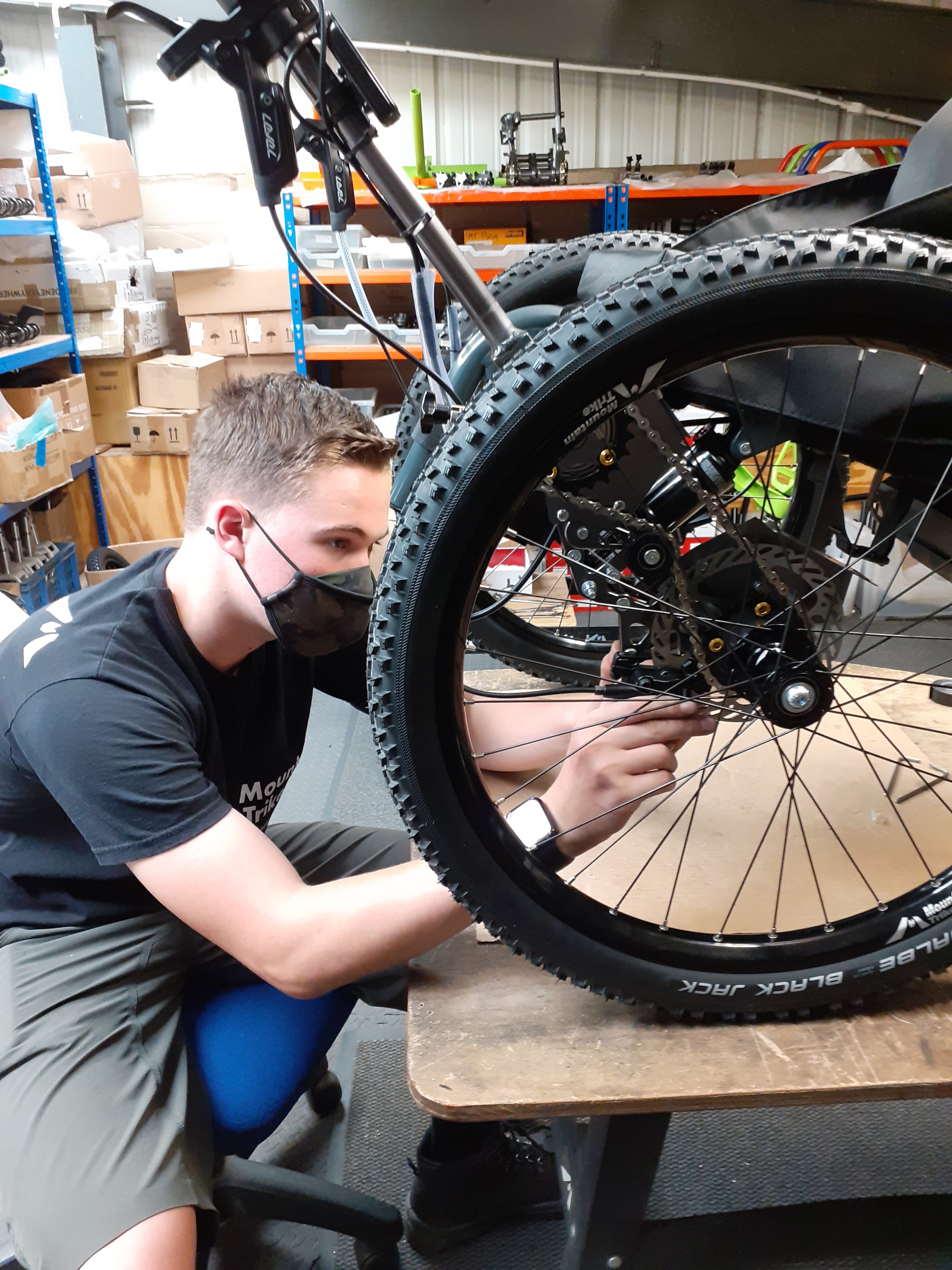 Tim Morgan, Inventor and Managing Director at the Mountain Trike Company goes onto say, "We're really excited to be in the position that we can expand and grow our team to cope with high demand for our products. During the last 18 months, like many businesses, we have had to adapt the way we work to account for the unprecedented external factors we've been faced with. Fortunately we have seen an increase in enquiries and sales - I think this is partly a natural trend we would have seen due our expanding product range, but also the desire for people wanting more independent access to the outdoors and the Mountain Trike wheelchair range really does offer inclusive access.

Ellis has already proved to be a huge asset to our small manufacturing team - it is very rewarding to take on such a bright, enthusiastic and talented young person who will play a major part in the future of the company.
Being involved in the Mountain Trike production combined with his engineering studies will give Ellis an excellent start to his career through the apprenticeship program. "
Each Mountain Trike product is assembled at the companies manufacturing unit in the UK. With many adaptions and a modular system it allows customers flexibility for a more personal setup for their individual and changing needs.
Learn more about the all terrain wheelchair range, here.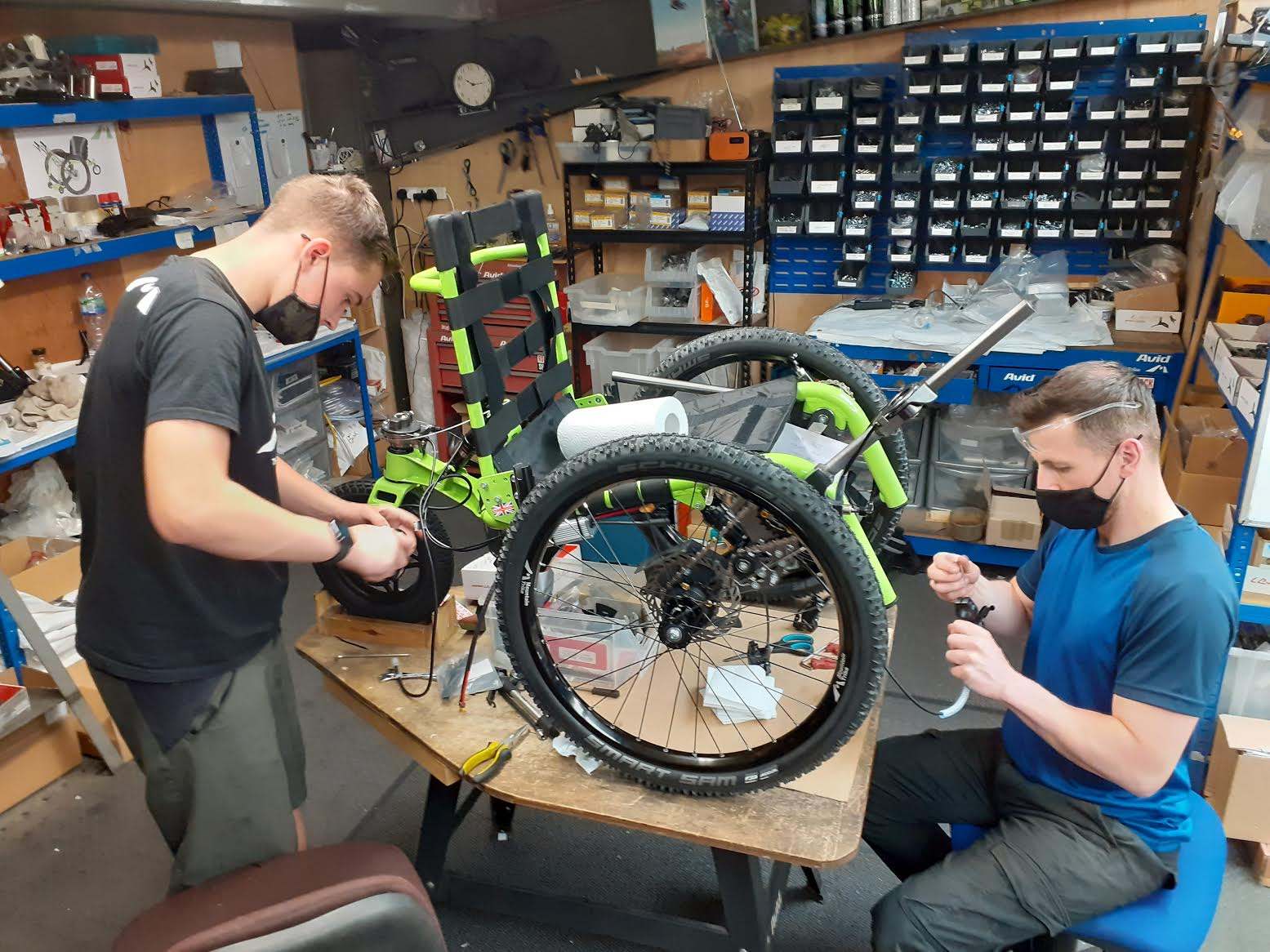 ---
---
---