Mountain Trike Company announce new distributor in the South East of England
27th September 2018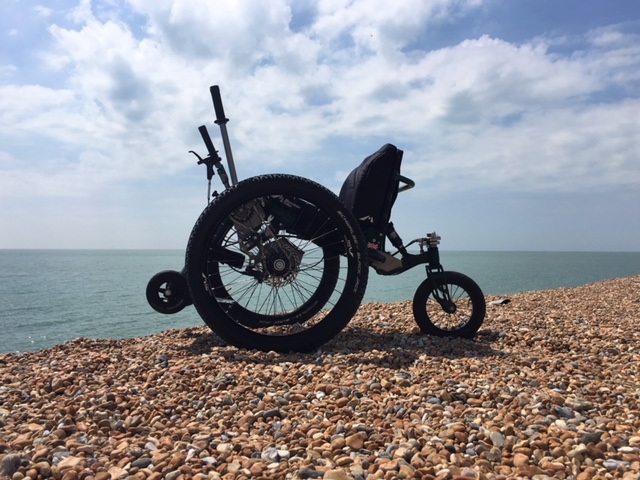 New distributor in South East of England for the Mountain Trike Company
The Mountain Trike Company, who are based in the UK manufacture all terrain wheelchair products. The company has been keen to expand its distribution networks across UK and Europe and have recently secured a distributor to help with sales and demos in the South East of England.
Cinque Ports Mobility, based in Folkestone, Kent, are a well established mobility specialist and now offer Mountain Trike all terrain wheelchairs as part of their product range. They have a showroom in Folkestone but also offer home demos and after-sales support across Kent. They stock a wide range of mobility equipment including wheelchairs, power-chairs and scooters.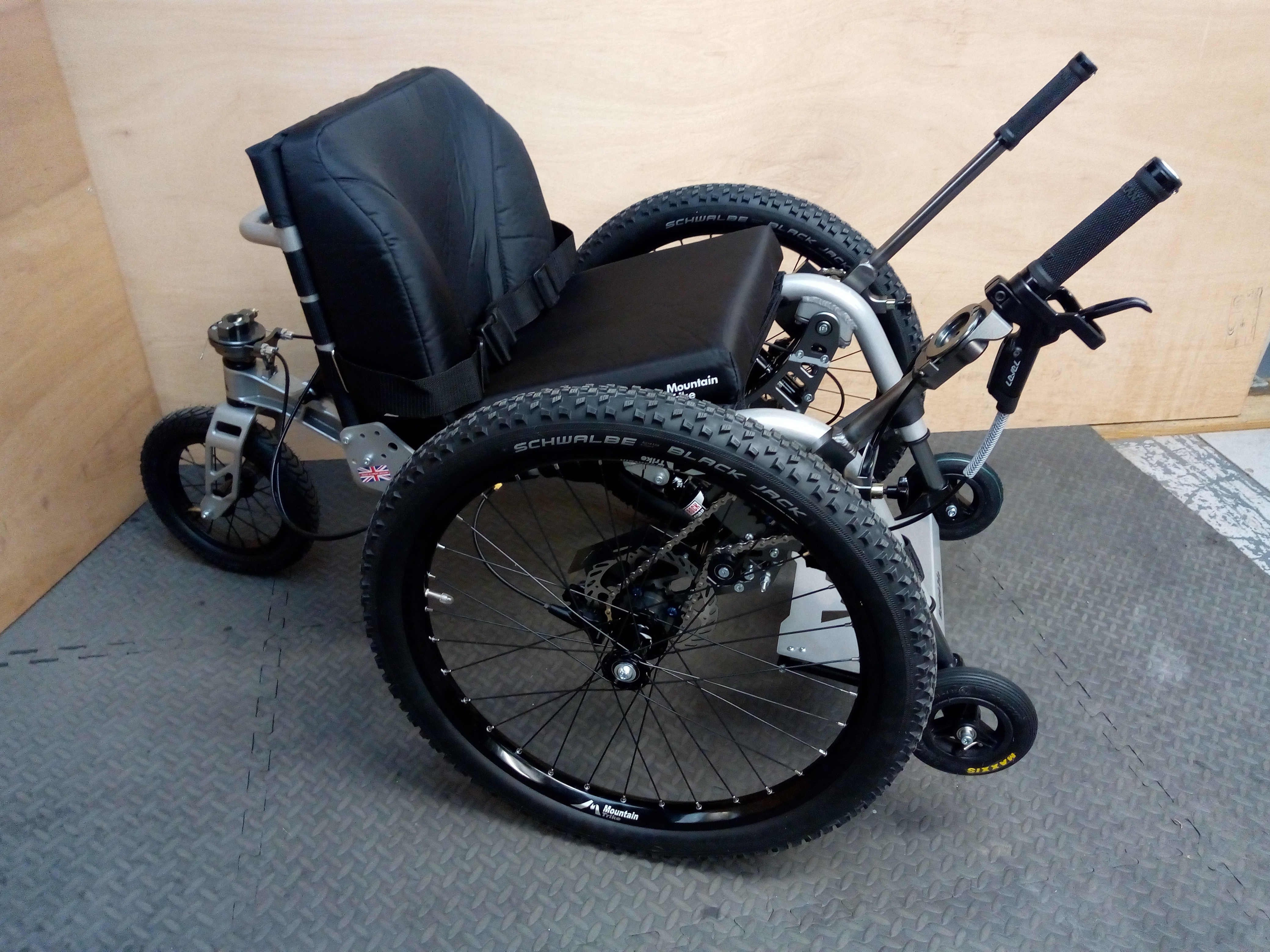 Cinque Ports Mobility is headed up Chris Cox, who took over as Managing Director in 2016, and Chris French who has been Product Specialist since 1995. They offer an honest, caring service and are a reliable provider of mobility solutions.
Talking about the distribution of the Mountain Trike products, Chris Cox, says "The Mountain Trike Company provide unique off road wheelchair products. Chris and I were both able to try the Mountain Trike on our home turf and had an excellent time testing it on bike trails in woodlands near Ashford, and beach promenades here in Folkestone, all of which the Trike conquered with ease. The concept, design and engineering are all superb. We are very excited to be able to offer Mountain Trike to our customers as part of our product range and we are looking forward to developing our marketing for the product and creating customer experience days to help with demonstrations. Watch this space…"
Tim Morgan, Managing Director at Mountain Trike, goes onto say, "It's excellent news to have Cinque Ports Mobility as a distributor based in Kent and means our products can be easily seen and demoed in this part of the UK. We are a small team here at Mountain Trike, but appreciate how important it is for customers to be able to try out our Mountain Trike products so to have CPM as our distributor means that customers in the South East now have access to experienced staff who can provide both pre and post sales support. Chris and the team at CPM have a really positive attitude and I'm really looking forward to working with them."
Cinque Ports Mobility are listed on the Mountain Trike website and detail can be found on the Where to Buy or Try page.
Alternatively further information about Cinque Ports Mobility can be found on their website http://www.cinqueportsmobility...
For detail about The Mountain Trike Company and their product range please visit their website http://www.mountaintrike.com/.
---
---
---